We've rounded up some great ideas for summer fun! Check out this list of easy DIY summer games to make and play with your family and friends, we know you'll find one or two you love!
If summertime means lots outdoor time for your family, you might find yourself wondering what exactly to do day after day. Pool time and sidewalk chalk go a long way, but at some point you all might need some new activities!
If your family could use some new summer activities to try, these fun DIY summer games are just what you need to liven things up!
Which of these fun ideas will you try first?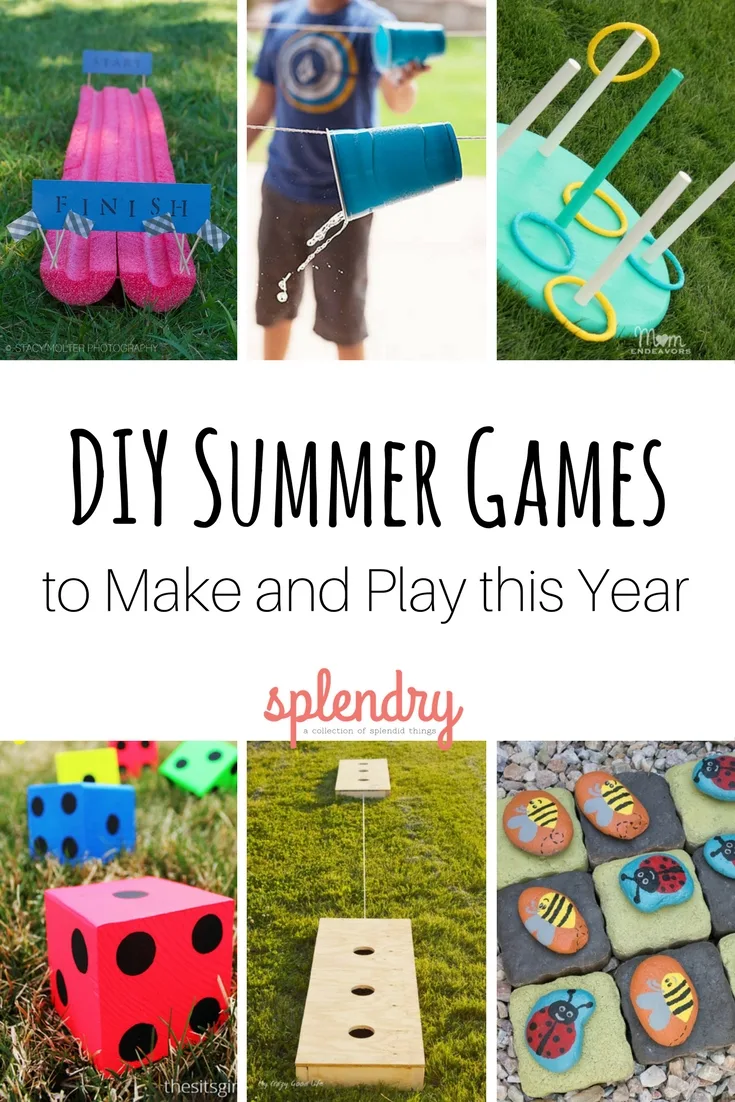 How much fun would a game of Lawn Yahtzee be? We've got to try it!
Need a few indoor activities too? Try these awesome free printable games, puzzles, and worksheets!
Originally published July 3, 2017