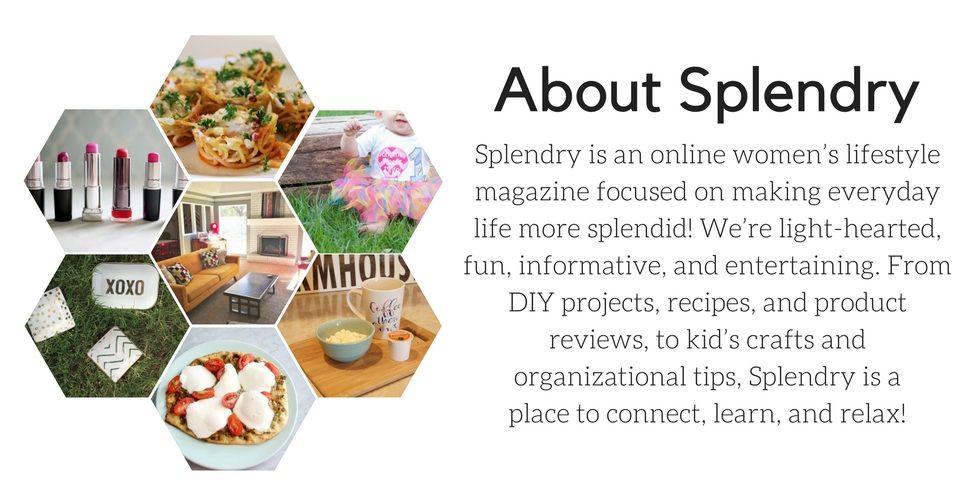 What is Splendry? It might be easier to tell you what it's not. This is not a place to find weight loss tips, parenting advice, or any other topic guaranteed to make you question your sanity or leave you feeling guilty!
What Splendry IS, is a place to relax, relate and enjoy the company of other women; women who are funny, accomplished, busy, and smart – just like you! Women who want to share their tips, their recipes, their easy projects and things that they love!  
Splendry only features articles and information on topics that are light, fun, informative or entertaining. We never want to make you feel less than happy so we promise to steer clear of things like:
Labeling things "healthy": We're all trying to do what's best for our minds and bodies and there are plenty of other resources out there for you if you are looking for it!
Telling you what you're doing wrong: We know you're trying your best with your job, your family, your kids, whatever. You don't need us meddling in your life trying to fix anything! So no advice from us, unless it's about what book to read next or how to tackle your next DIY project!
Stress and anxiety: No home makeover posts with a budget of $20,000, no "fit into your skinny jeans by Friday", no making you feel less-than or panicked because you don't have the money, the figure, the whatever, to "live your best life!", or whatever it is others are trying to sell you.
You've got enough negative stuff coming at you every day already, we won't add to it!
Life can be tough. Let's make it a little more splendid. 
Have a question or comment for us? Contact the Executive Editor, Jamie: [email protected]