My hallway bookshelf has looked like this for far too long. Over a year. Ick.
Back a year ago I decided to take off the top doors to have an open shelf for display and paint the trim bottom doors white. Well, it just sat there.
I knew I wanted something fun/bright inside but couldn't decide what exactly. I finally just decided to make it as easy as possible and use things I already had and just get it done. Anything is better than this look.
I grabbed some paint I already had from a previous project – Glidden "Caribbean" Premium Satin – for the inside framing.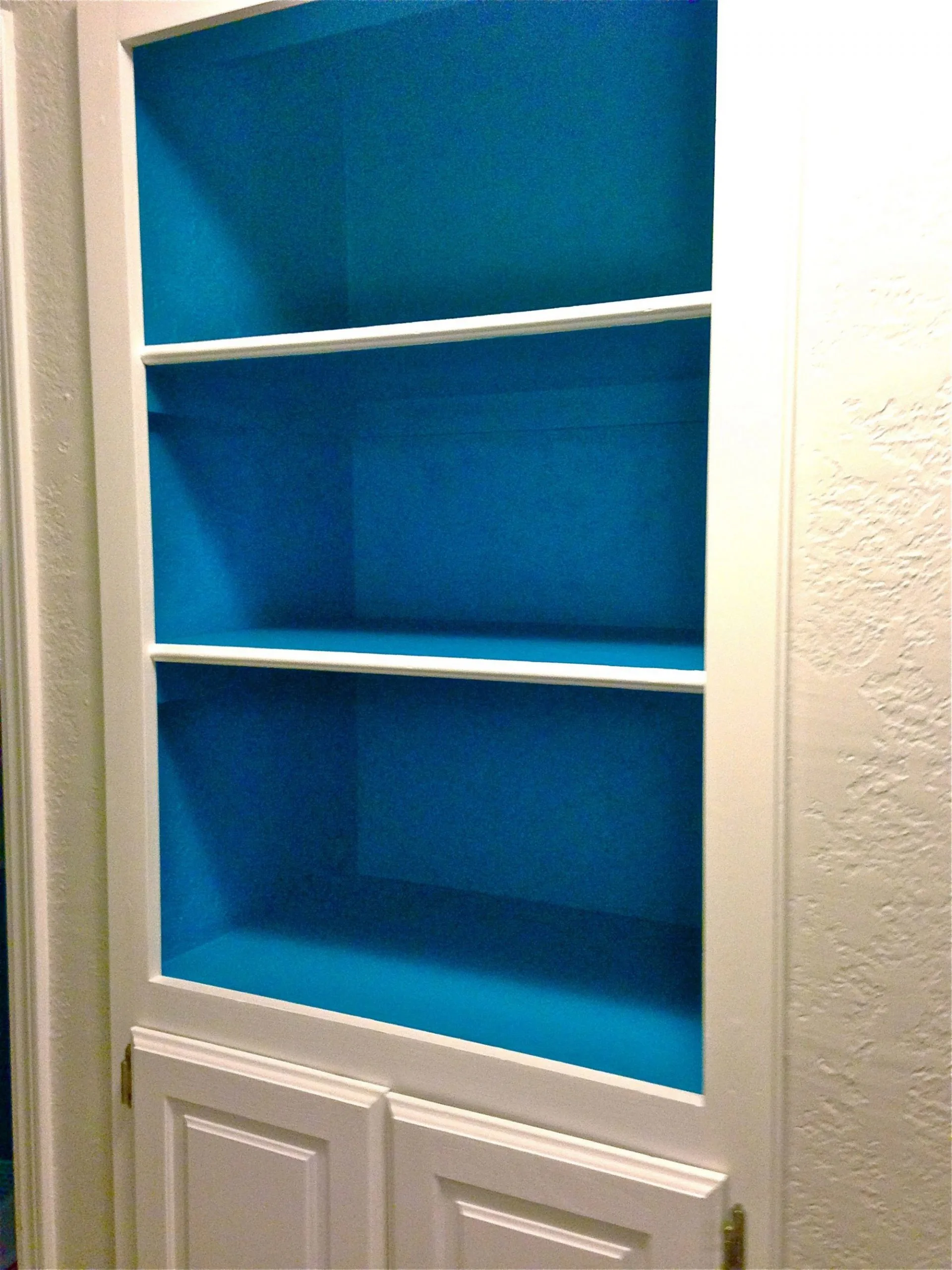 I really liked it just like this and almost left it as-is to just get it done. But decided I wanted a little more "something", so I grabbed some gold metallic paper tape that I had found in the dollar bin at Target.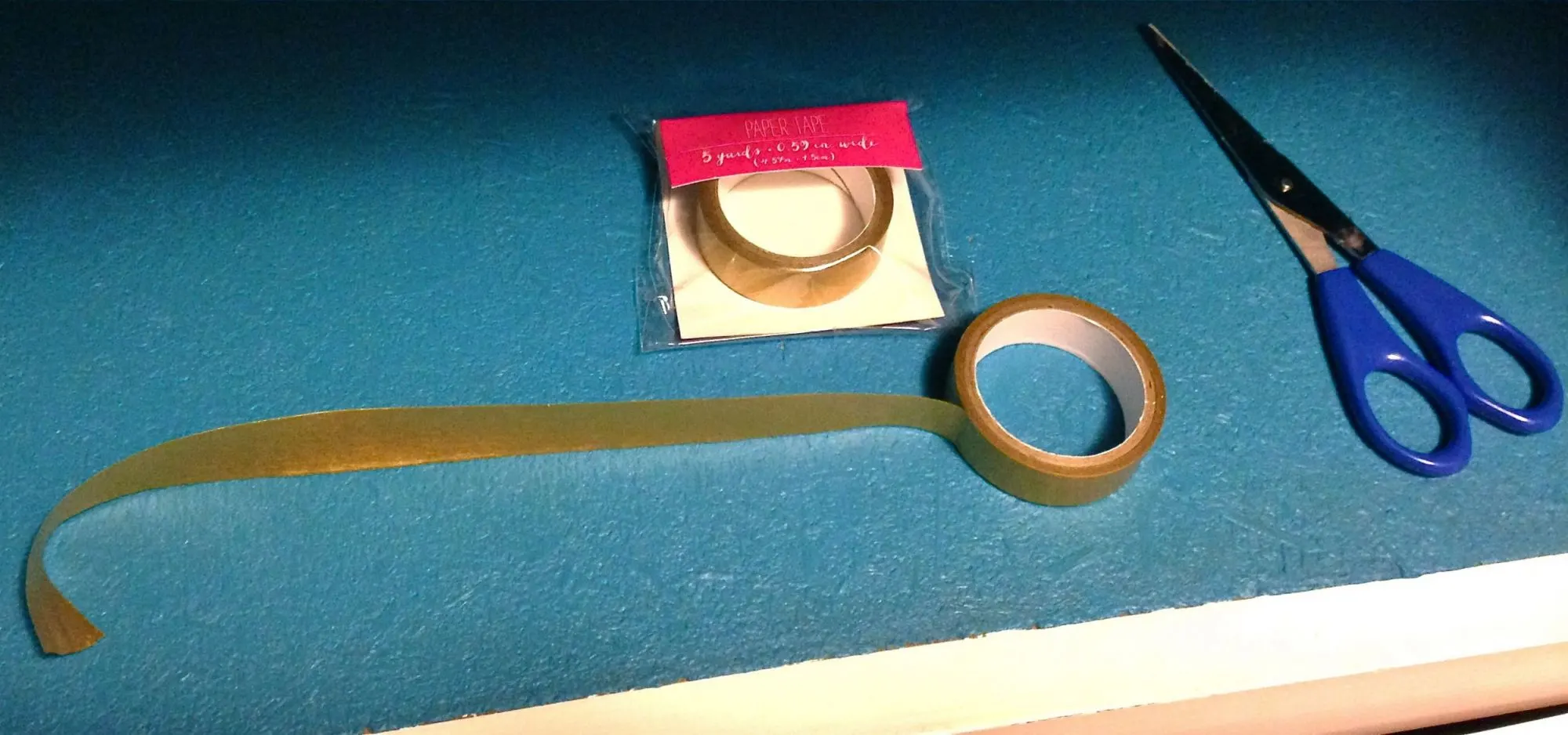 I did two simple horizontal stripes all the way around each level. It was SO. EASY. Plus, I am in love with how it turned out with how simple it was – plus, cheap since I already had the supplies and all the decor. Oh, yes, now to add the filling.
I gathered up the main things I wanted on the shelves: books from my grandpa, memorabilia from my husband's grandpa, kids artwork and baby books, and the husband's awards. I tried to balance the shelves to please the eye, and I may still adjust some things. But overall, I love it!
No joke, the paint drying was the longest part of this whole project. Outside of that, it took me a total of about 90 minutes. Why did it take me so long to get this done?!?
Originally published July 14, 2015