If you're feeling some DIY in your future, have we got some ideas for you! Grab yourself a pack of wood shims and see what you can create! Not sure where to start or what to make? No worries, we've got 10 wood shim DIY projects we know you'll love!
From holiday decor, to beautiful art displays for your walls, and more, wood shims are the handy little items you need in your craft cabinet! (Once you see all these ideas you'll add them to your shopping list ASAP.)
This post contains affiliate links meaning purchases made through included links may result in Splendry earning a small commission at no cost to you.
Not only can you find wood shims at your local hardware store or Amazon, they're also pretty affordable. Which also means you can try more than one of these fun DIYs without blowing your budget! (Or, just go ahead and try them all!)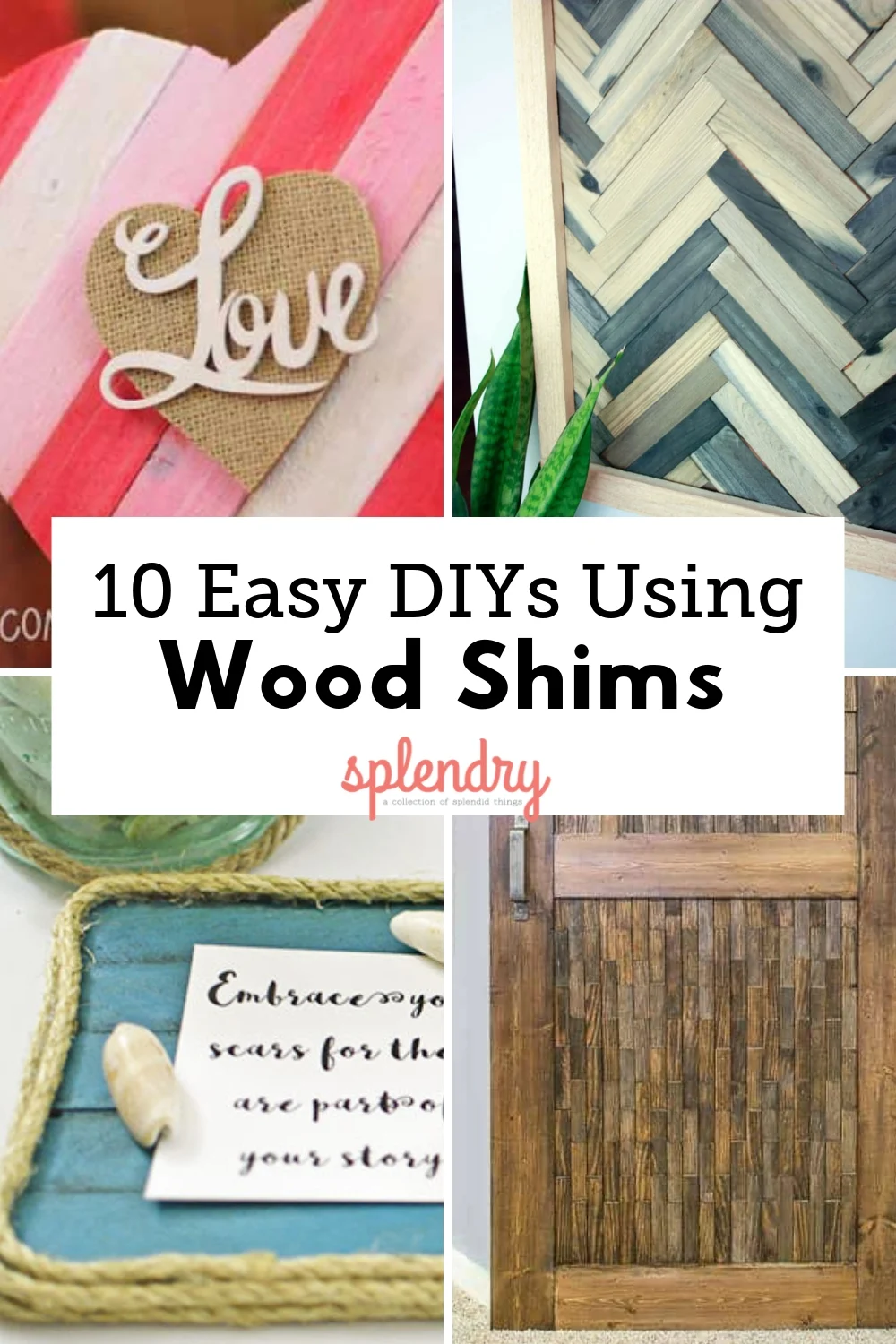 10 Wood Shim DIY Projects
Now, which of these wood shim DIY projects will you make first?
Want to pin this for later?
Originally published March 4, 2019