This DIY Picket Fence Wall Decor tutorial is re-purposing at its finest! See the easy steps below to make your own art work!
I had some old fence pickets laying around that needed the perfect project. When we decided to decorate our new baby boy's room I a great idea.
I came up with a way to display some stadiums of our favorite sports teams and family pictures with the old fence pickets. The length and width of the artwork was dictated by how much of the wood was in good shape.
Picket Fence Wall Decor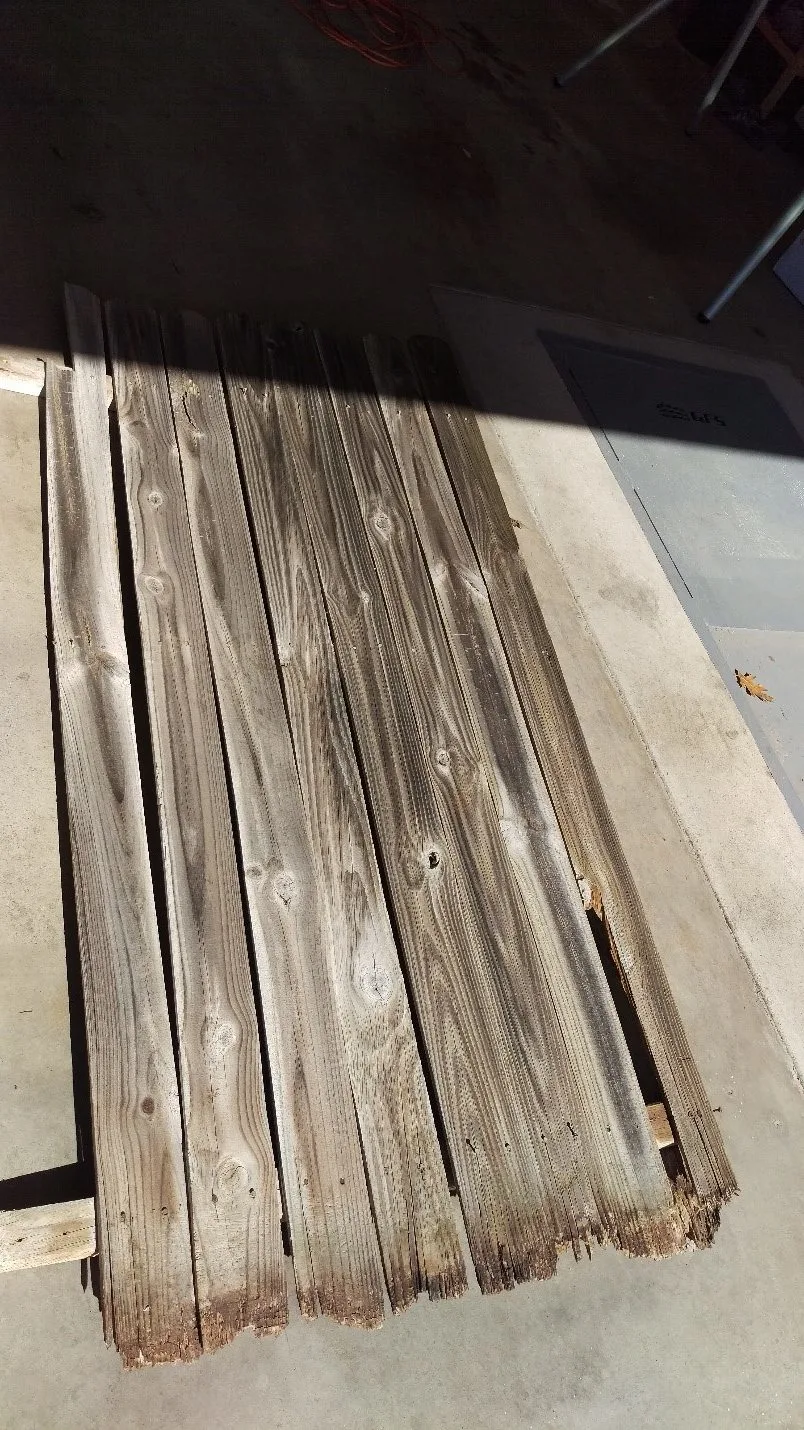 This post contains affiliate links meaning purchases made through included links may result in Splendry earning a small commission at no cost to you.
The top and the bottom of the fence was rotten so decided to just use the middle of the posts. As much as I love using power tools, when you're eight months pregnant there is no way I am getting down on the garage floor to make cuts.
My husband (and dog) took on the bulk of this project for me. If you don't have access to old wood, feel free to use new fence pickets. They are cheap and light weight and can easily be distressed.
After the good wood was salvaged, we put a cross support piece on the top and bottom of the planks of wood to keep them together.
We made two pieces of artwork. One large square one for stadium pictures and one tall skinny one for family pictures. Here we are putting the support piece on the taller pieces.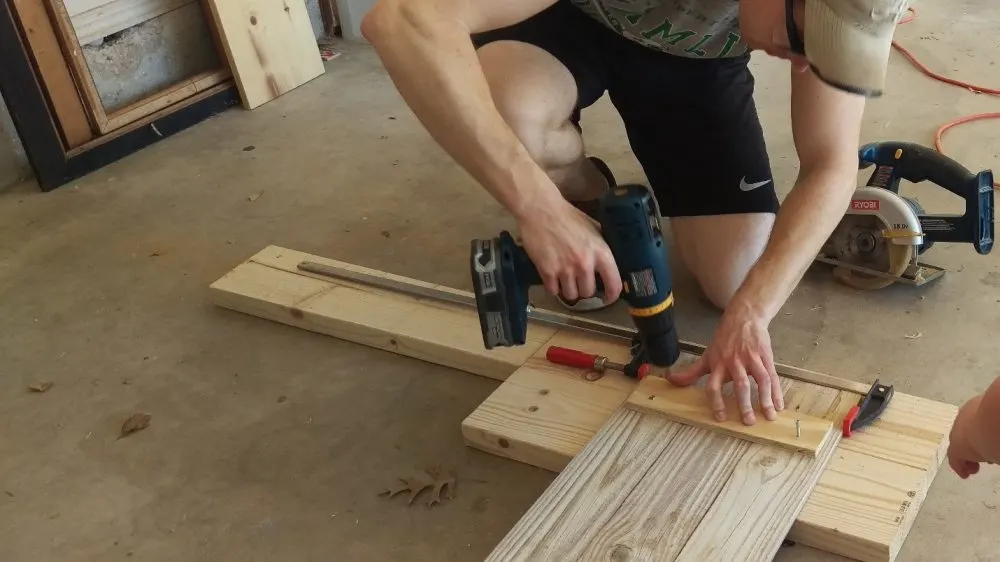 This project is not precise at all. For the cross support beams we use some thin pieces of wood we had laying around the garage and placed some small screws and nails to hold fence pickets in place.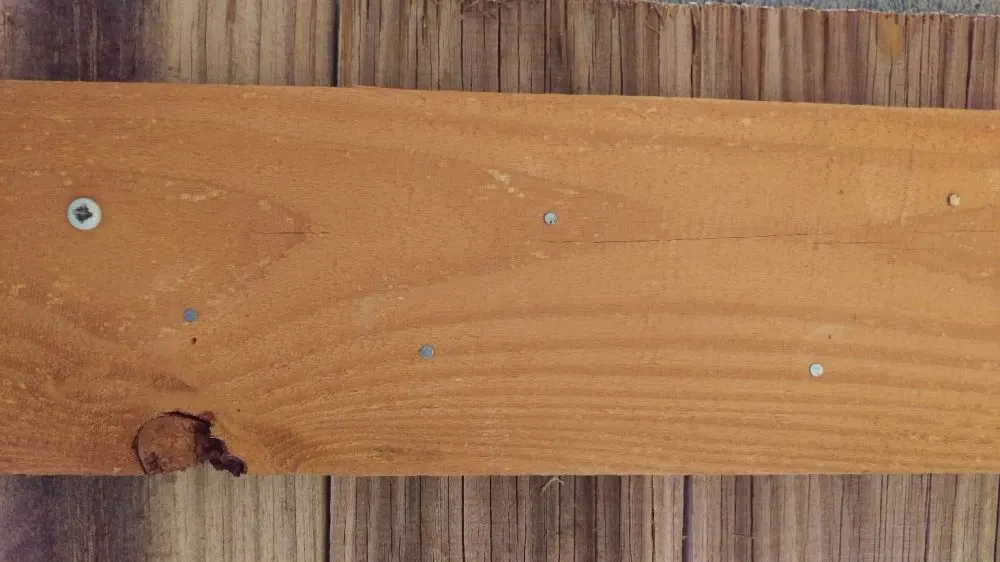 Next I painted both pieces with some left over white Annie Sloan Chalk Paint. I used the paint sparingly because I wanted to make sure the grain showed through.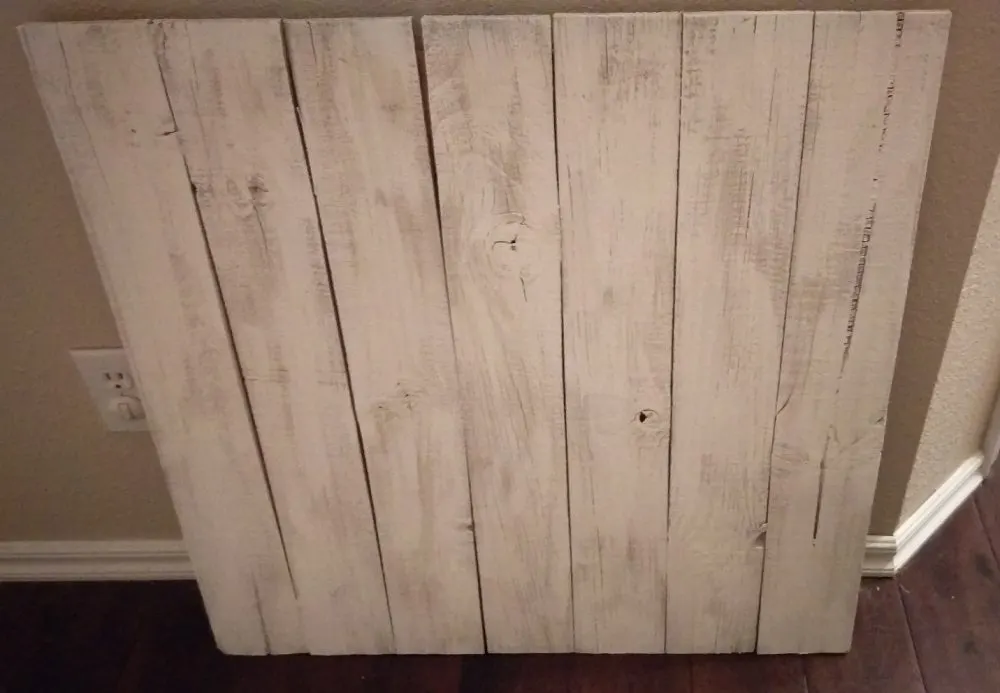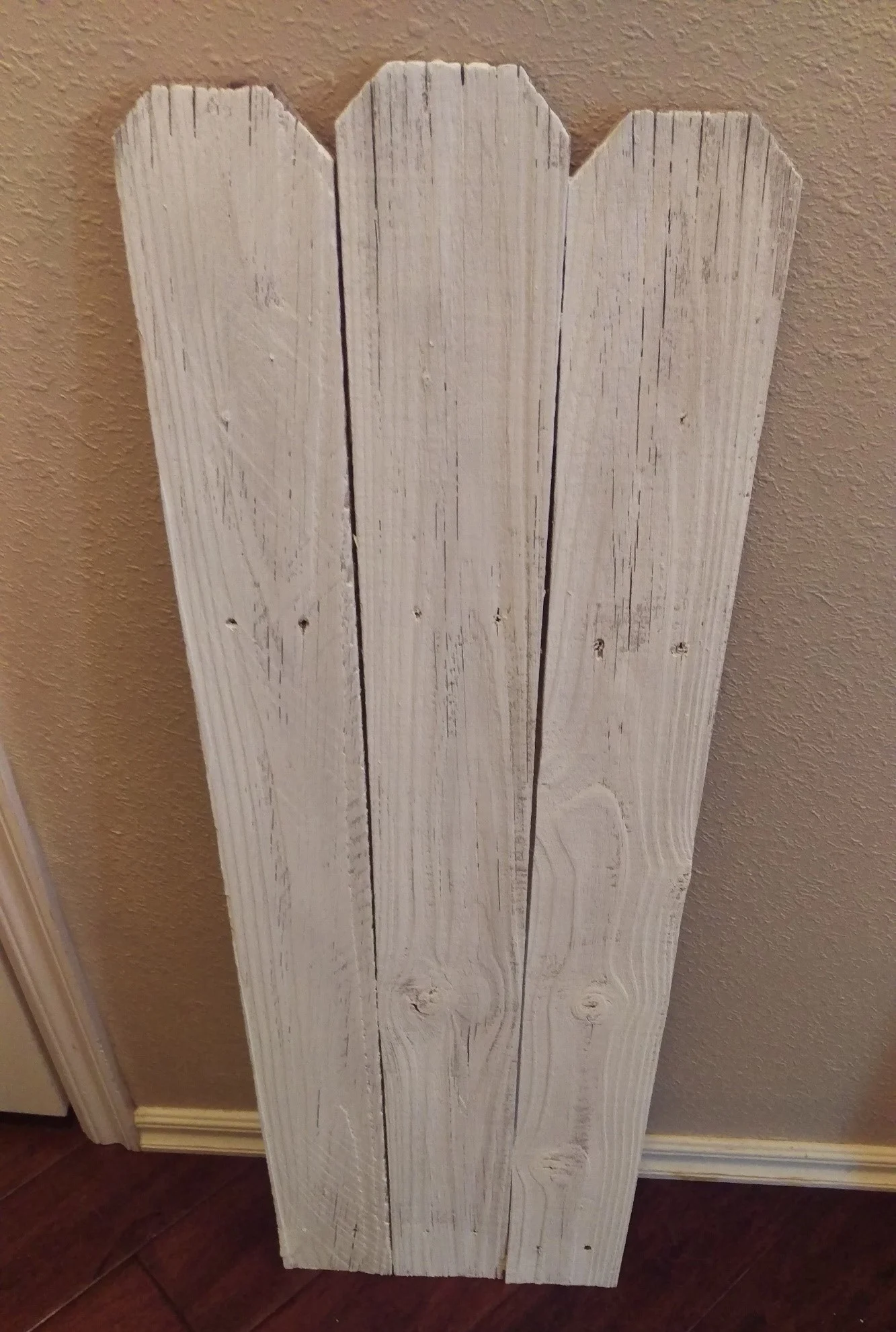 My husband also cut some 8 x 8 inch squares to display the stadium pictures on.
These were cut out of ¾ in thick plywood but really you could use any thin wood you had and make the squares as big or small as you want.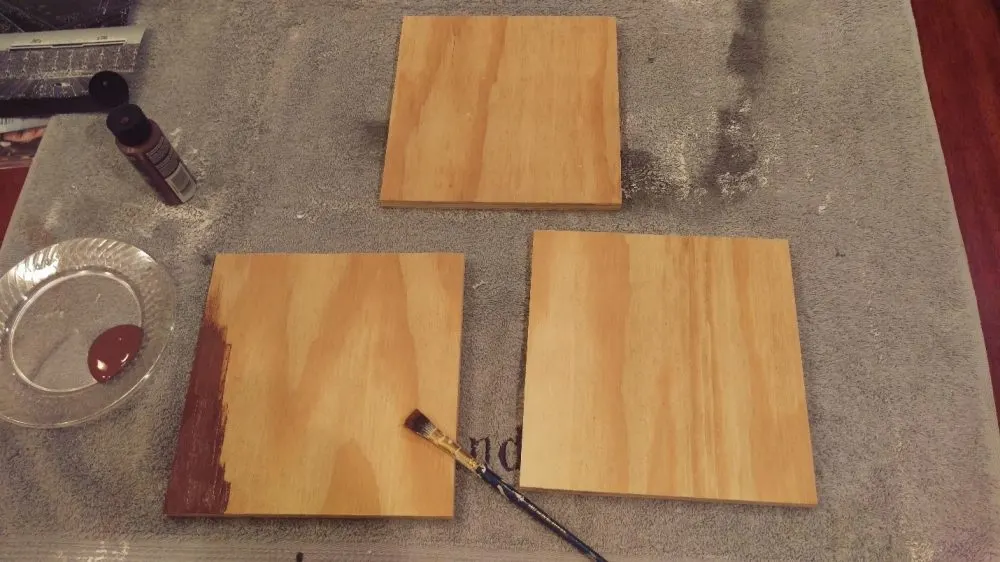 For our artwork we decided to display five baseball stadiums, three football stadiums and one basketball stadium. I painted each square in a corresponding color to the color of a baseball, football and basketball.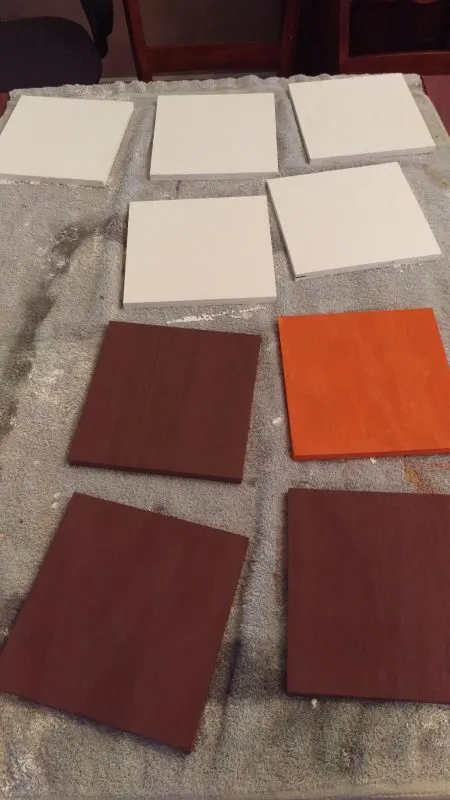 I then decorated the squares to look like a baseball, football or basketball. For the family pictures background I painted those squares navy blue.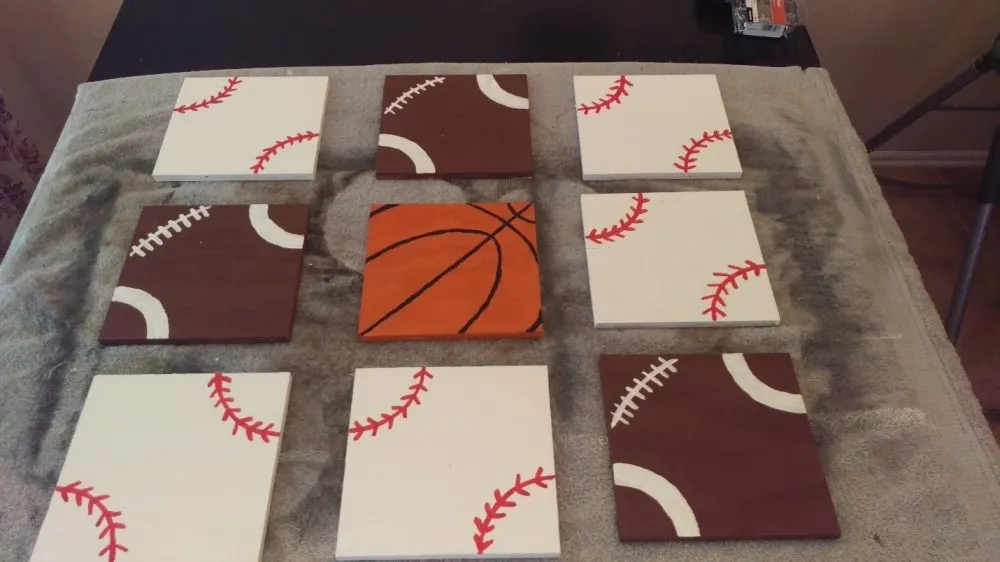 To secure the squares to the fence pickets we flipped the squares over and placed spacers in between to keep the spacing correct.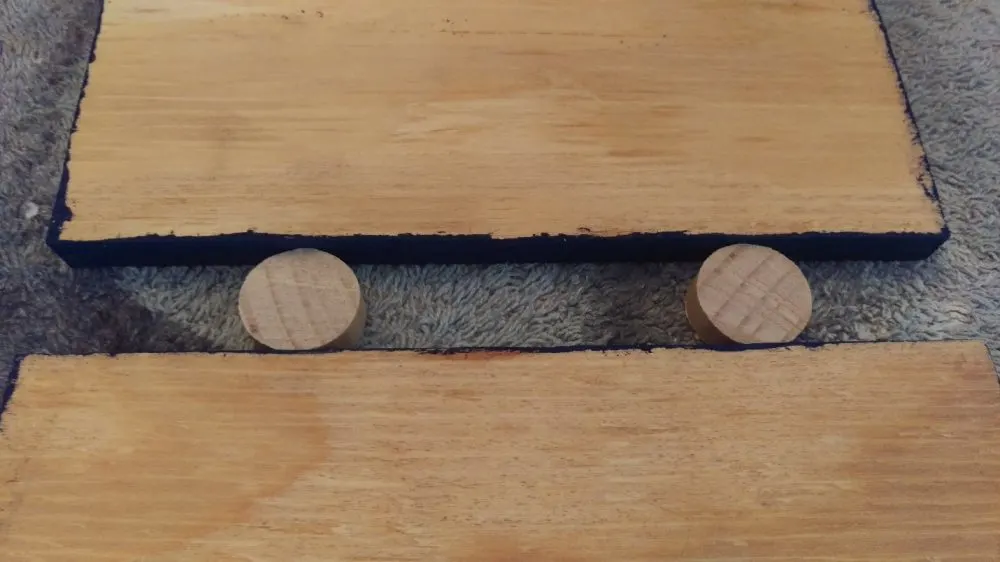 We placed the fence pickets on top of the squares and screwed through the fence pickets to keep them in place.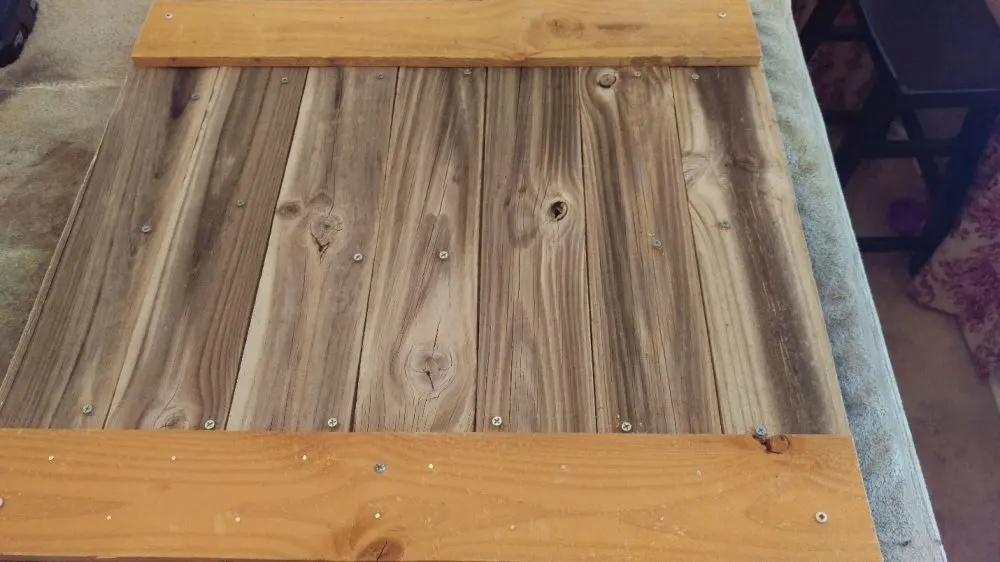 I printed off the pictures from a local store in black and white. These were all photos we had taken on our trips to different sports arenas and stadiums.
We taped them in place and then used some leftover upholstery decorative nails and nailed the top corners of the pictures to the wood. We secured it to the wall using Kidsafe picture hangers.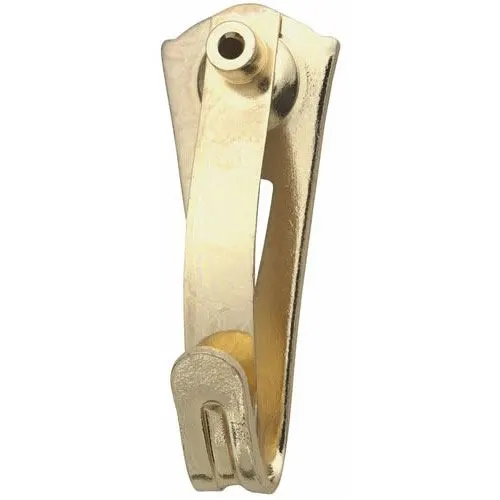 This makes it really hard to pull or bump the artwork off the wall.
That was pretty much it!!! We loved how this project turned out.
I loved how easy it was and how you could basically use any size pieces of wood to make any size project. Just see what you have laying around!
What do you think? Going to give this project a shot in your own home?
Want to pin this for later?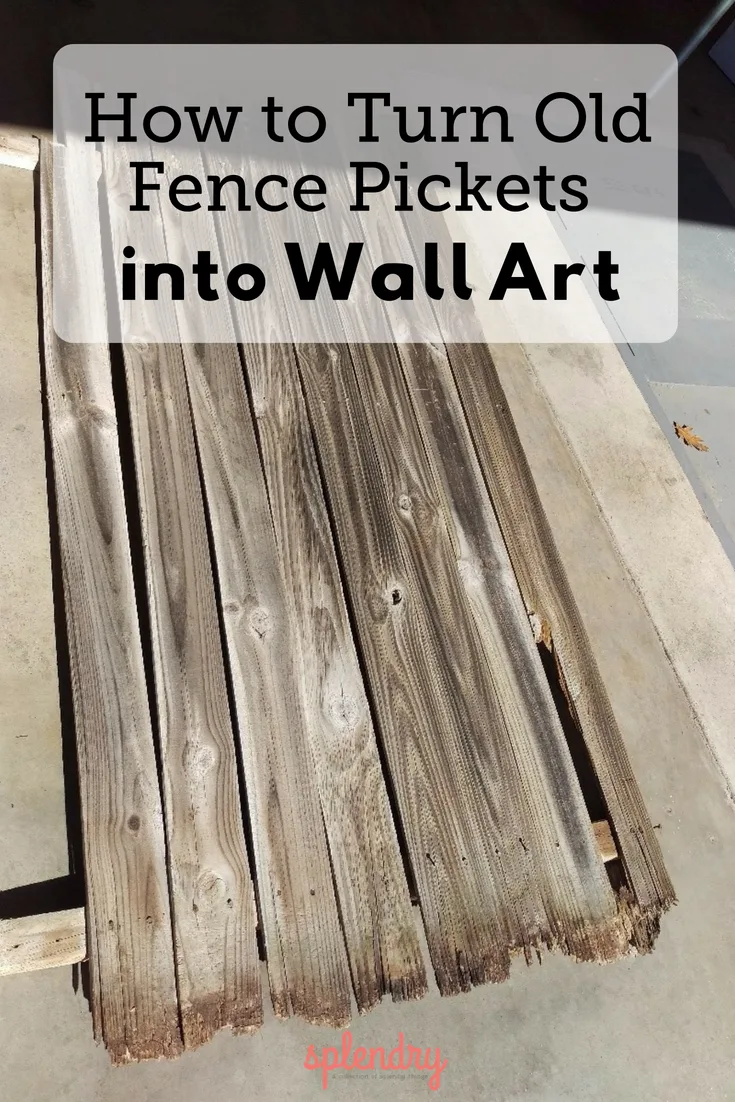 Originally published May 6, 2017