If you have a child that loves animals a Veterinarian Birthday Party might be the perfect theme this year! From decor to activities, here are some fun ideas.
My youngest recently turned six years old, and requested a veterinarian themed birthday party. Though his request didn't surprise me (coming from my aspiring vet), I was a little thrown as to how to put that theme together.
Pinterest was my friend, and I gathered ideas from a few different sites, a local friend, and a little of my own ideas mixed with some specific requests from my son. I was really pleased with the outcome!
This post contains affiliate links meaning purchasing items through links included may result in providing Splendry with a small commission.
Veterinarian Birthday Party
The Vet himself, Dr. Simon. He had requested a
doctor's coat
as his main requirement. I had a friend embroider it and it made a great part of his birthday gift!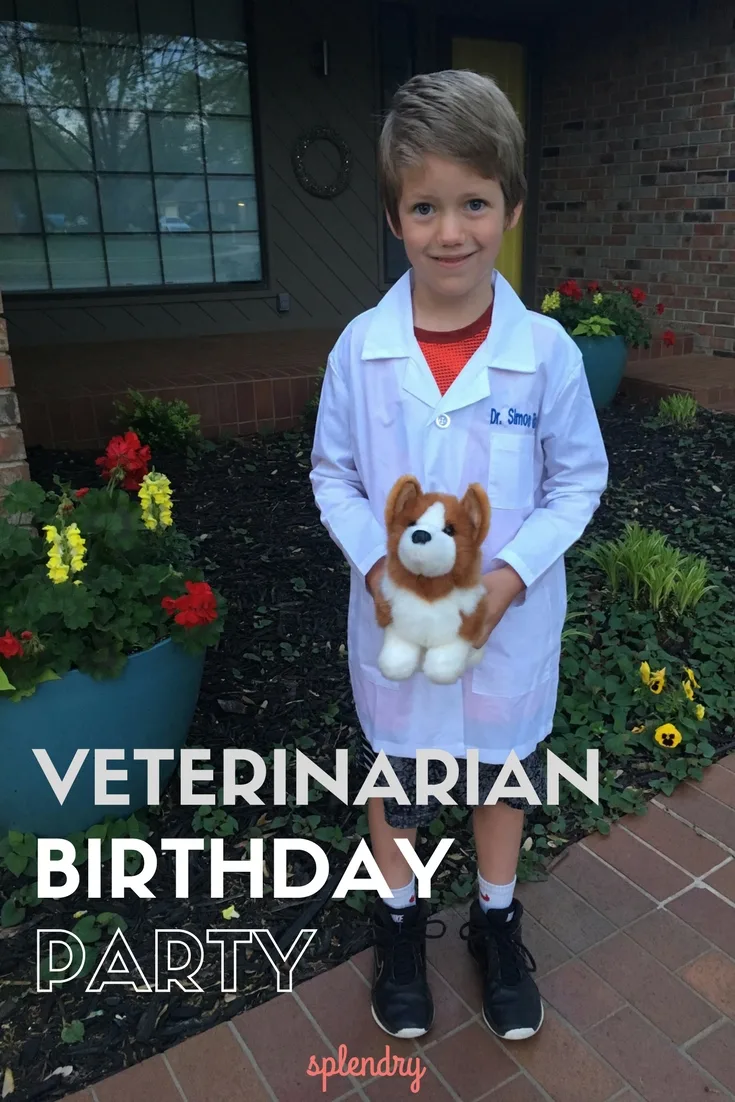 The Decor
Butcher paper is your friend. It is also a great backdrop for your banner. My friend, Danie, custom made this super cute name sign and the food signs. I just printed them off at home, and pasted them to the butcher paper. (You can grab a free printable
here
.)
I put Simon's toy vet kit on the table and set his personalized cookie inside. The kid table was covered with a cute
paw print cover
I found online a couple years ago for another party, and was able to re-use.
Our snacks were part of the decor, as well: graham crackers – "
bandages
" & giant marshmallows "
cotton balls
".
The guests could pick from adorable dog, pig, or cow
cookies
, as well.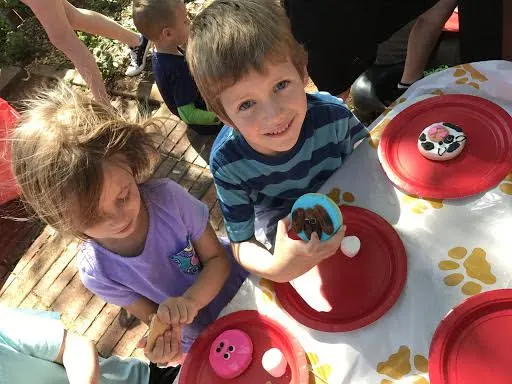 The most fun part of the party was when the special "guests" arrived for the kids to learn about and pet:
Our sweet neighbor Hayden brought her bunny, "Buttercup", and told the kids all about her.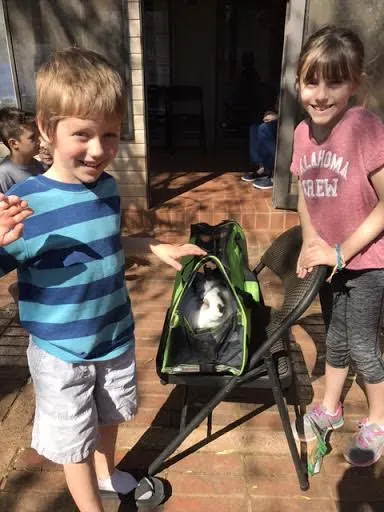 Our school pet, "Teeny" the guinea pig: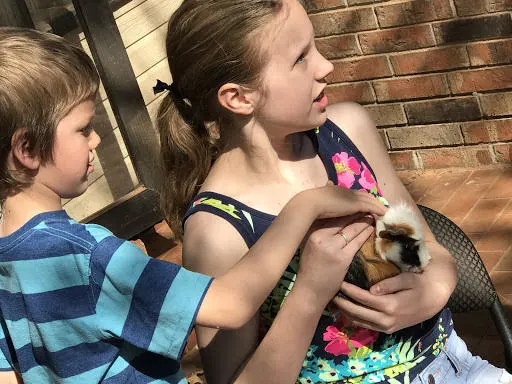 My older son's frog, "Camoflauge":
And, the favorite, "Sprocket", our family dog:
Gift Bags
Each guest got their very own Vet Kit to use at the party and take home. Their supplies included:
a "pet carrier" (gift sack with a hole cut out)
stuffed animal (from Dollar Tree)
bandages
cotton swabs
gloves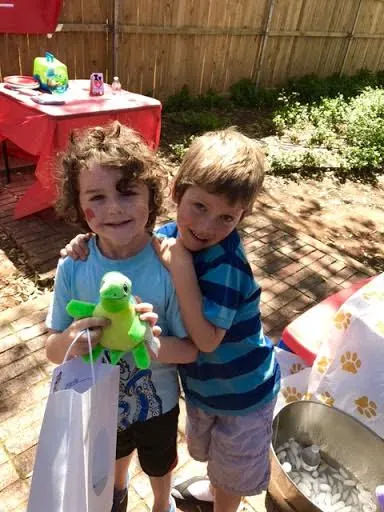 My son had a great time at his party, and was very happy with how it all came together! I was too!
Originally published July 27, 2017