This week I was searching around on Pinterest when I came across a recipe for Strawberry Cream Pie. I immediately bought the ingredients and made it that afternoon! This delicious no-bake recipe does make two pies, so be ready to keep one for yourself and give one to a neighbor!
Strawberry Cream Pie
Pie Ingredients
(Makes 2 pies, 12 servings each)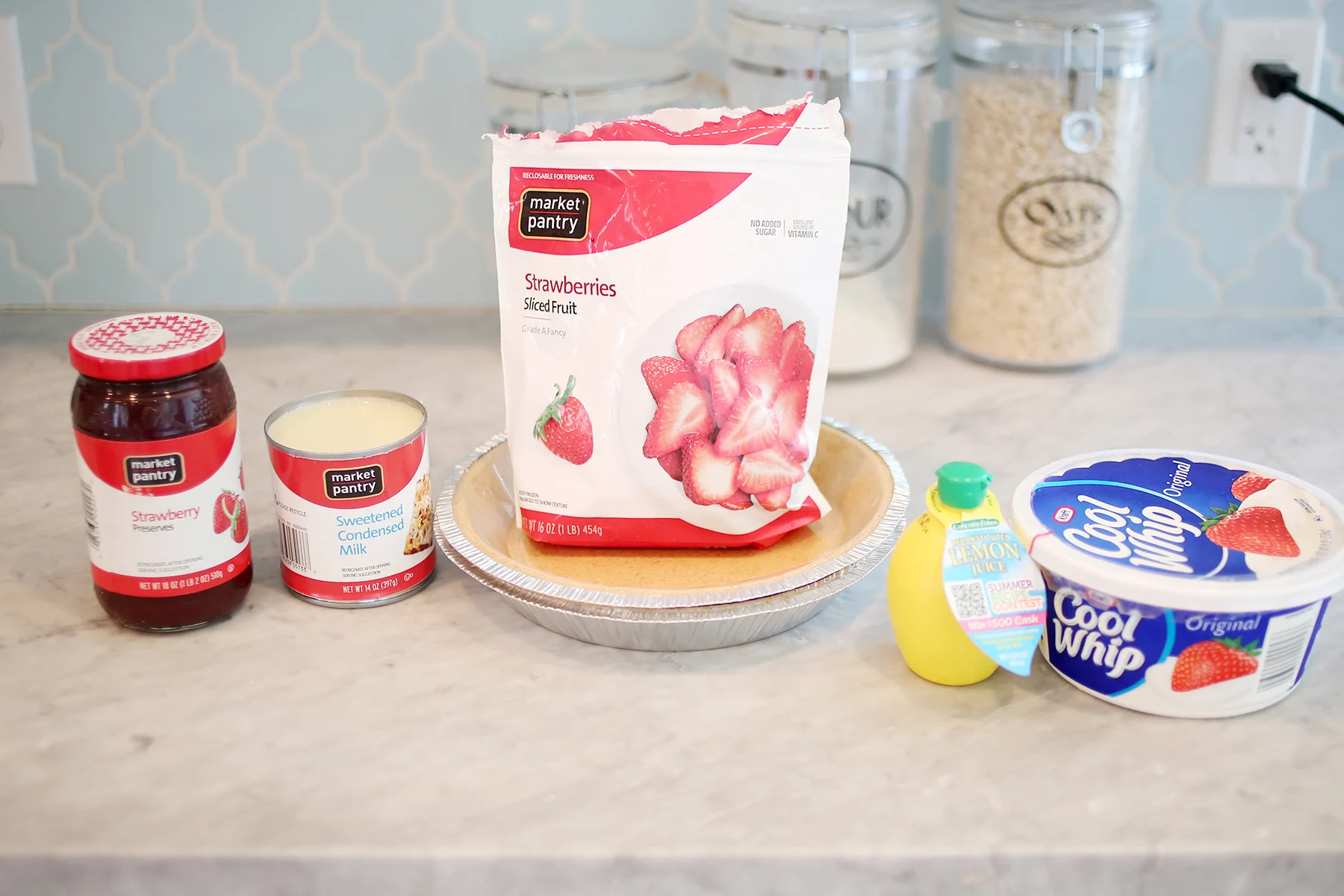 1 (18 ounce) Jar of strawberry preserves
1 (14 ounce) can of sweetened condensed milk
1 (10 ounce) bag of frozen strawberries
1 tablespoon lemon juice
1 (16 ounce) container of frozen whipped topping, thawed
2 ready made graham cracker crumb pie crusts
The first thing you do is thaw the strawberries in the microwave. I did about 2 minutes and it was perfect. Put them in a colander in the sink and mash the liquid out.
Next mix
the strawberries, the sweetened condensed milk, lemon and strawberry preserves into a bowl. I just put them all into my KitchenAid Mixer and let it do the hard work for me! I'm lazy like that.
Next,
fold in the whipped topping gently until evenly combined.
Spoon the filling into the ready made pie crusts and freeze for six hours or until firm. Before serving, let the pie soften at room temperature for about 10 minutes and add additional whipped topping and fresh strawberries.
Now, here's a confession… I didn't read the instructions right and put the pies into the fridge rather than the freezer and didn't realize my mistake until the next day when I cut into the pie and it was still runny! I went ahead and ate it of course and it was delicious then I put it in the freezer!
The good thing about the pie is that your kids can safely lick the bowl! My daughter Vera was more than happy to help me out with that!
Originally posted July 9, 2015