Sausage ball recipes that use leftover sausage balls? Genius! This will make sure those tasty appetizers don't go to waste! From pasta to sandwiches, salads to pizza, we've got ideas to help you use everyone's favorite party food!
So you threw an epic party.
Delicious appetizers
were served, refreshing drinks were had, music was played. It seems fun was had by all!
And now, you have leftovers. Maybe you insisted your guests take home the dishes they brought. Maybe you tried to send your guests home with foil-covered plates that they refused out of politeness (or because they already had a refrigerator full of leftovers at home). Either way, you have leftovers.
Before you resign yourself to eating finger foods for the next three days straight, let's rethink those leftovers. Specifically, one of our favorite leftovers. The sausage ball.
First, if you haven't tried this
Cream Cheese Sausage Ball recipe
, you need to bookmark it, print it, or just go make it right now. (It's only got a few ingredients so it's possible!) They are perfect for a holiday party, a game-day watch party, New Year's Eve, birthday dinners, Sunday brunch, or Tuesday just because.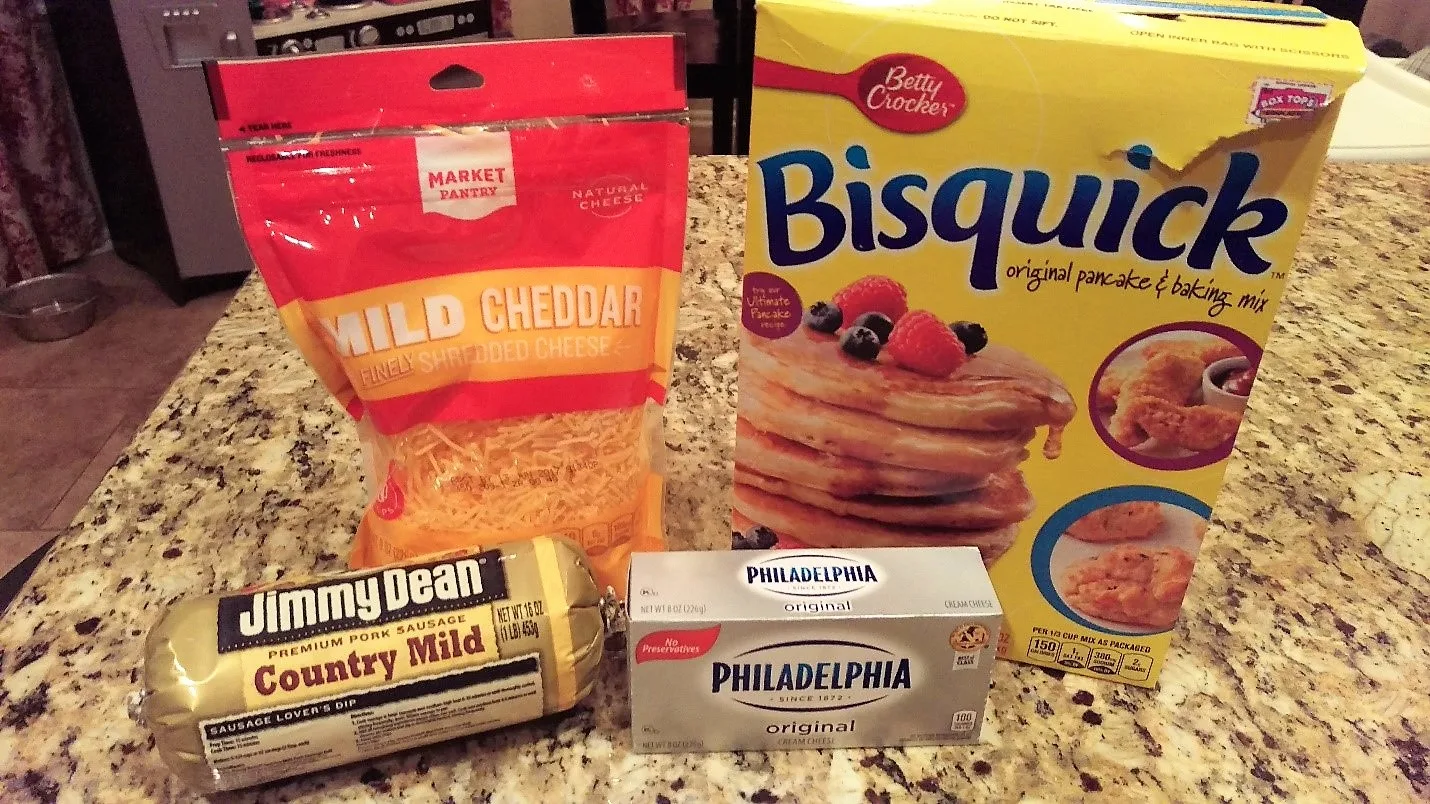 And since they are so simple to make, you're going to want to make them again and again. While it's not incredibly likely you're going to wind up with a bunch of leftover sausage balls (people love to grab them!), it's not impossible.
What if your party gets rained out? Or you come down with a cold before the big game and end up staying home instead. What then??
Obviously you can eat them as is, but if you're looking for a little variety, you've come to the right place!
Sausage balls can be a versatile ingredient that adds flavor and texture to a variety of dishes. Here are some ideas for incorporating sausage balls into sandwiches, salads, and pasta dishes: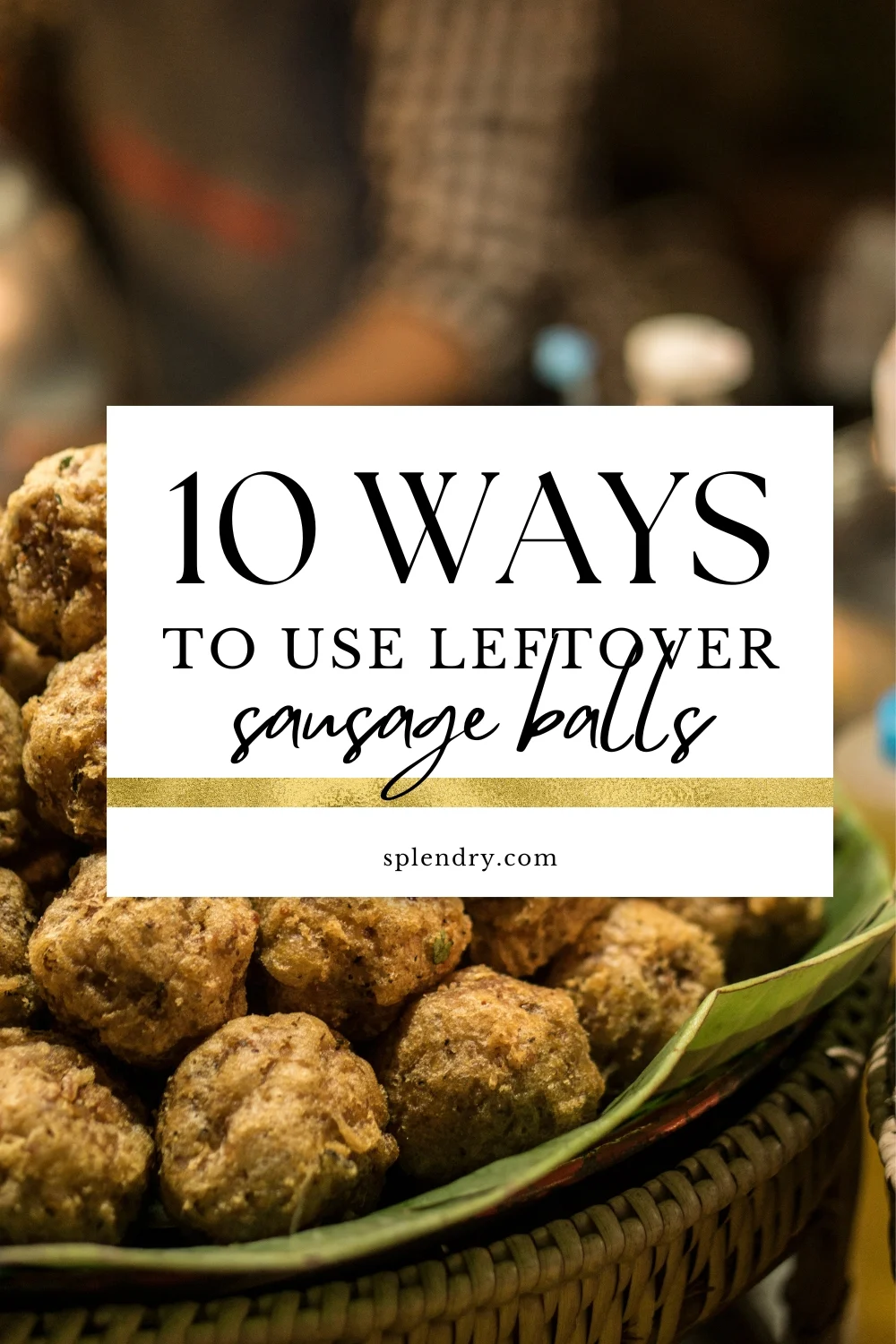 Leftover Sausage Ball Recipes
1. Sausage Ball Sub Sandwich
Slice the sausage balls in half and place them on a toasted sub roll. Add some marinara sauce or tomato sauce, and top it off with melted cheese, sliced onions, peppers, and your favorite condiments.
2. Sausage Ball Salad
Crumble the sausage balls and use them as a protein topping for a salad. Combine mixed greens, cherry tomatoes, cucumber slices, red onion, and your favorite salad vegetables. Drizzle with a dressing of your choice and sprinkle the crumbled sausage balls on top.
3. Sausage Ball Pasta Bake
Cook your favorite pasta (such as penne or rotini) according to the package instructions. In a separate pan, heat some marinara sauce and mix in crumbled sausage balls.
Toss the cooked pasta with the sauce and sausage mixture, then transfer it to a baking dish. Top with shredded cheese and bake until the cheese is melted and bubbly.
4. Sausage Ball Pizza
Roll out pizza dough and spread a layer of tomato sauce over it. Scatter crumbled sausage balls on top, along with your preferred pizza toppings such as sliced bell peppers, onions, olives, and cheese.
Bake the pizza according to the dough's instructions until the crust is golden and the cheese has melted.
5. Sausage Ball Stir-Fry
Slice the sausage balls into thin rounds and stir-fry them with an assortment of vegetables like bell peppers, broccoli, carrots, and snap peas. Add soy sauce, garlic, and ginger for flavor, and serve over rice or noodles.
6. Sausage Ball Panini
Flatten sausage balls slightly and place them between two slices of bread along with sliced cheese, spinach, and Dijon mustard. Grill in a panini press until the cheese is melted and the bread is crispy.
7. Sausage Ball Caesar Salad
Add sliced sausage balls to a classic Caesar salad along with romaine lettuce, croutons, grated Parmesan cheese, and Caesar dressing for a hearty twist.
8. Sausage Ball Stuffed Peppers
Core bell peppers and stuff them with a mixture of crumbled sausage balls, cooked rice, diced tomatoes, and shredded cheese. Bake until the peppers are tender and the filling is heated through.
9. Sausage Ball Alfredo
Add sliced sausage balls to a creamy Alfredo sauce and toss with cooked fettuccine. Garnish with freshly grated Parmesan cheese and chopped parsley.
10. Sausage Ball Wrap
Wrap sliced sausage balls in a tortilla along with shredded lettuce, diced tomatoes, shredded cheese, and your favorite sauce, such as ranch or barbecue sauce. This makes for a tasty and easy on-the-go meal.
These ideas should provide you with a range of options to enjoy sausage balls in various dishes. Feel free to get creative and adjust the recipes according to your taste preferences!
And if you have another idea for leftover sausage ball recipes, don't hesitate to let me know!