Have you jumped on the Instant Pot train? We know people love how easy and fast you can prepare a home-cooked meal using the power of this pressure cooker! Of course, learning to use it takes a little time, so if you're someone who is still afraid to pull their Instant Pot out of the box, this post is definitely for you! These Easy Instant Pot Dinner Recipes are perfect for beginners and will soon have you wondering how you ever lived without this magical device!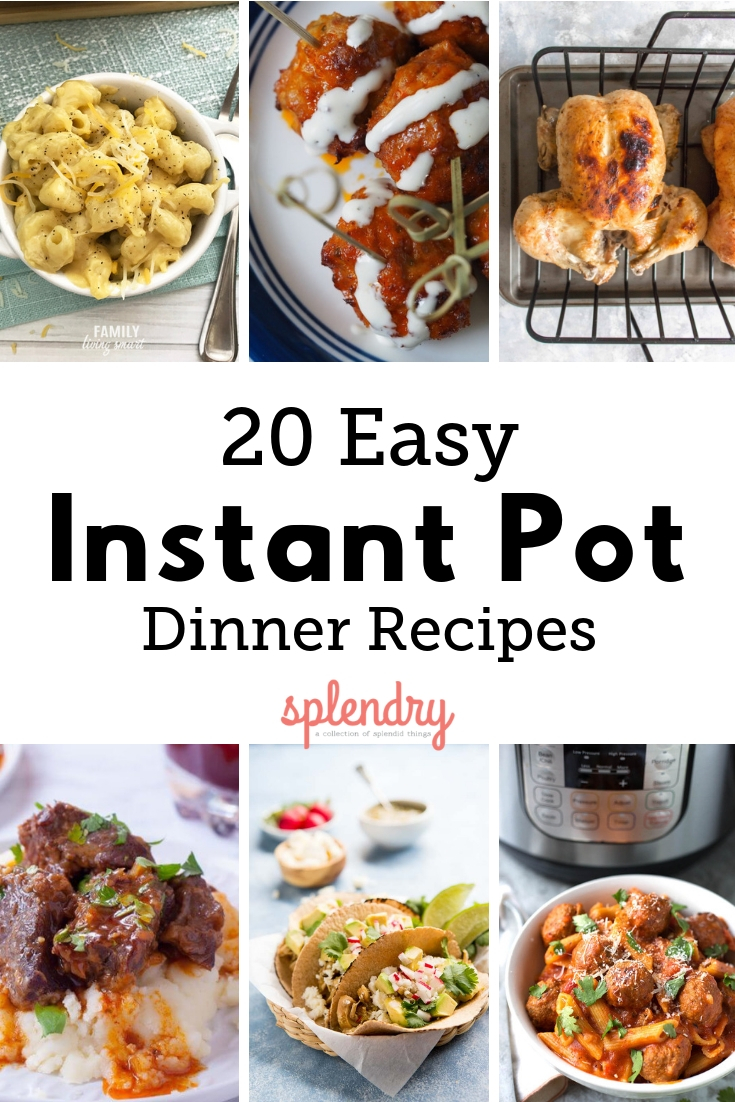 The following two tabs change content below.
Splendry is a guilt-free women's lifestyle website. If you're looking for diet tips or parenting debates you won't find them here! (All things that can drive you crazy!) Instead, you'll find great tips, good food, recommendations, and helpful info from smart, busy, accomplished women, just like you! Join the Splendry revolution!