Given the choice between something sweet or something like chips and dip, I'm a chips and dip girl all the way! So when my friend Abby made this amazing black bean salsa/dip a few years ago, I just had to get the recipe!
She calls it "Jummus", which stands for James' Hummus, and presumably James is the guy who came up with this, so thanks James (and Abby)!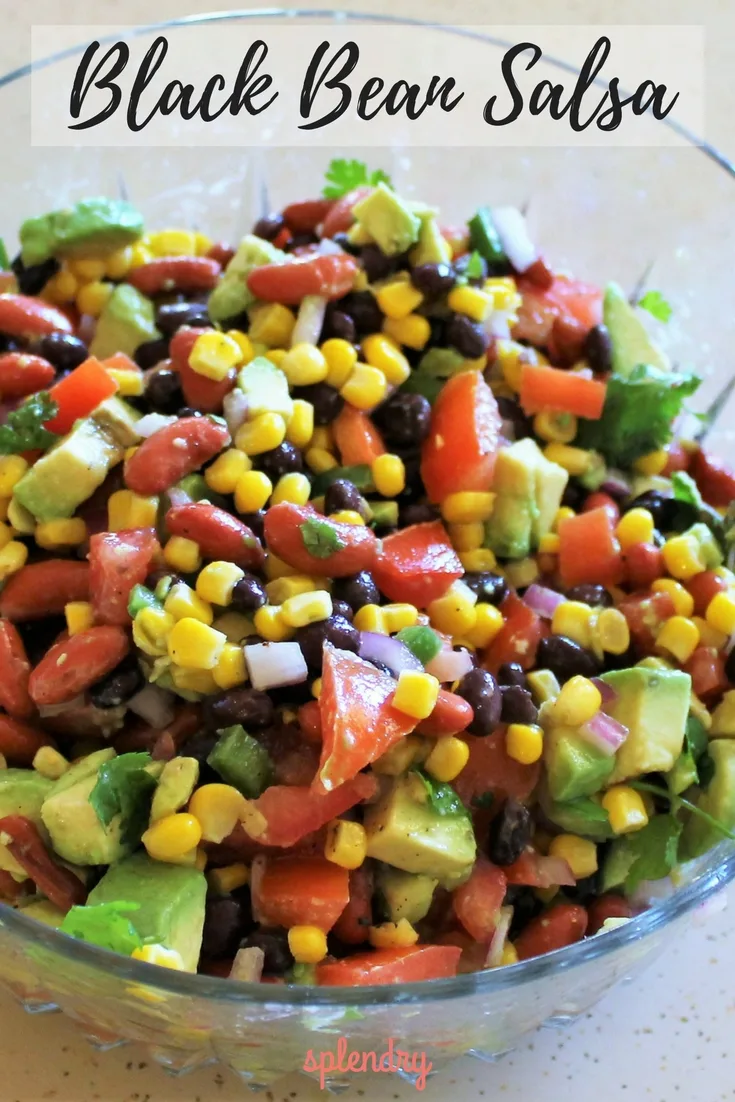 Black Bean Salsa Ingredients
1 can kidney beans (rinsed and drained)
1 can black beans (rinsed and drained)
1 can corn (rinsed and drained)
2 large tomatoes chopped
1 large or 2 small avocados, diced
1/2-1 purple onion, finely chopped
jalepeno pepper, chopped (optional)
1/4 C. fresh cilantro, finely chopped
3-4 TBsp lime (more or less to taste)
2 TBsp olive oil
1 TBsp red wine vinegar
1 tsp. salt
1/2 tsp. pepper
This is one of those throw everything together-type recipes and one that you can easily tweak to make your own!
How to Make It
1. Wash and chop your tomatoes, avocados, onion, jalapeno, and cilantro and set aside.
2. Rinse and drain your beans (kidney and black) and corn and add to bowl.
3. Add your chopped items (cilantro, avocado, tomatoes, jalapeno and onion).
4. Add your red wine vinegar, olive oil, lime juice and salt and pepper and stir to mix everything up.
5. Serve with tortilla chips and enjoy!
Originally published April 8, 2017