I'm a big fan of almond bark, it's so easy to take a little melted bark and make something delicious! These Almond Bark Peanut Butter Patties will delight your friends and family and you'll love how easy they are to make!
I made some for Christmas but they'd also be perfect to serve at your game-day festivities, work luncheon, or really, any party (even if you're just throwing one for yourself)!
You can change this recipe up a bit to make things work for your event/celebration. Maybe white chocolate almond bark with red sprinkles for Valentine's Day, or some tiny green shamrock sprinkles for St. Patrick's Day. Even change up the colors for your favorite sports team!
However you make them, they'll be eaten right up. But you won't mind because it took just minutes to prepare! (So, so worth it!)
Almond Bark Peanut Butter Patties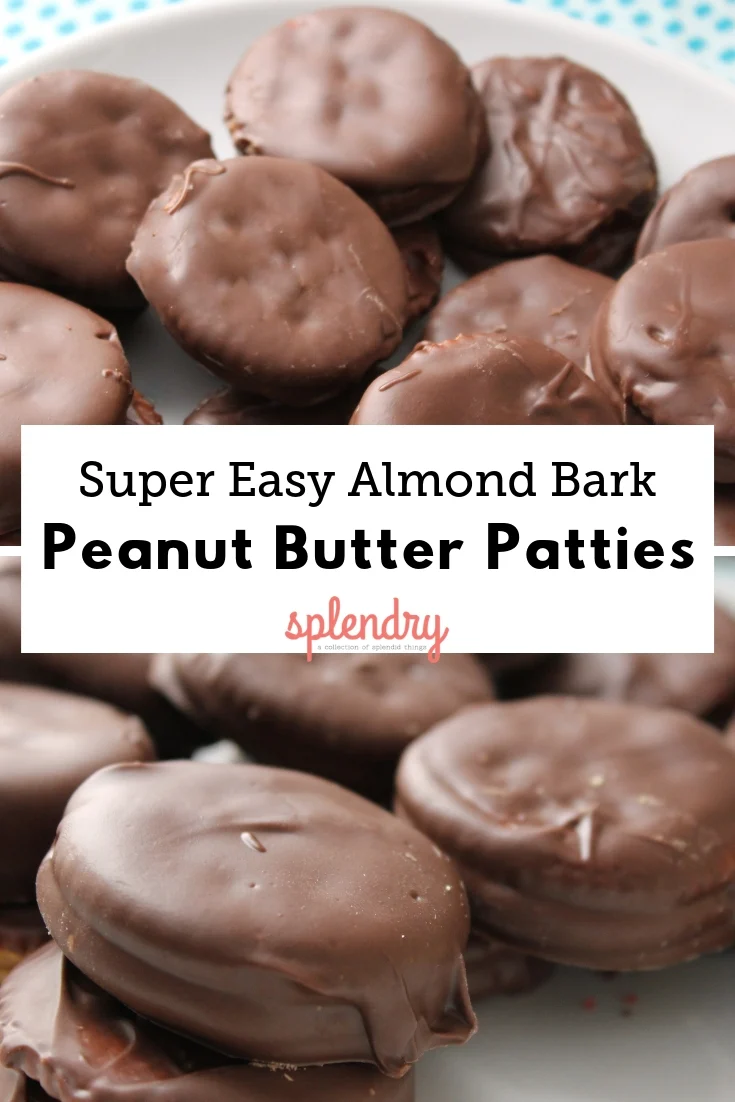 Ingredients
Chocolate Flavored Almond Bark
Packaged Peanut Butter Crackers
OR
Ritz Crackers
Peanut Butter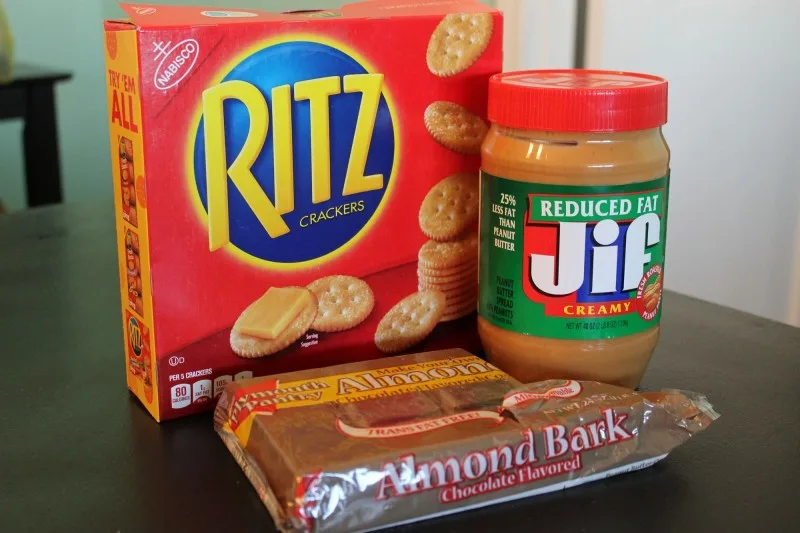 1. Add a little peanut butter to a cracker and top it with another cracker making a peanut butter cracker sandwich. If you're using packaged peanut butter crackers, you can skip right to the chocolate!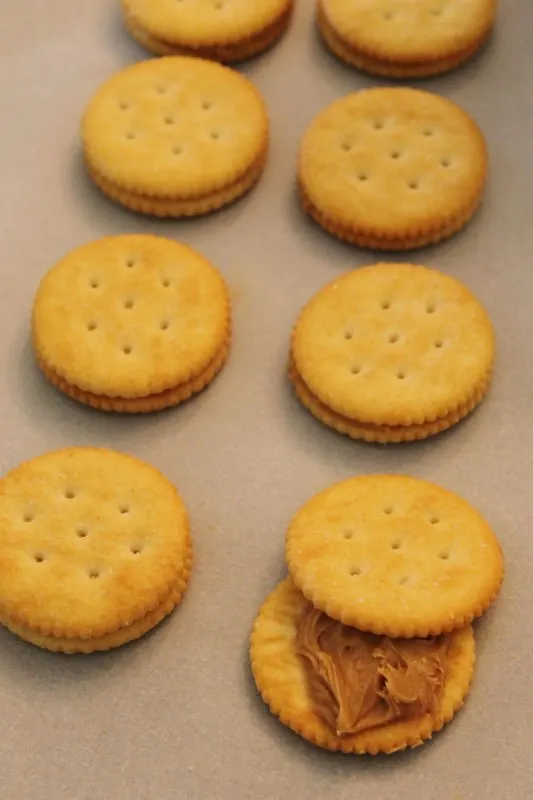 2. Melt your Almond Bark in the microwave starting at 45 second increments until it's smooth and stirable.
3. Dunk your cracker sandwiches. I started off dunking by hand but as the almond bark was still pretty hot I moved to using tongs.
4. Place the dunked crackers on parchment paper to cool. Once they're cool you can remove from the paper and also break off the excess bark.
Really, how simple is this?? Even if you're using individual crackers and spreading peanut butter it's still so quick to make! However you make them, enjoy!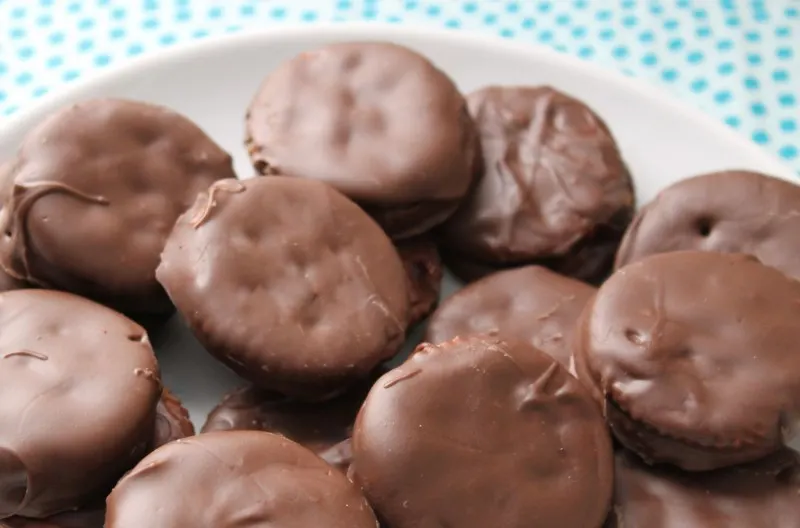 Looking for more easy party appetizers, snacks, and desserts? Check out our round-up of perfect game-day recipes! They're all so easy to make, and SO delicious!
Originally published January 6, 2016