Wondering how to style red pants? We've got you covered! Casual to date night and everything in between, here's some new outfit inspiration.
When it comes to clothing, are you a fan of neutrals? Or do you navigate towards the bright and bold? There's absolutely nothing wrong with sticking to black pants or a navy top, but it can be fun to mix things up a bit!
I picked up a pair of red pants last year and they're really fun to wear. I thought I'd see if I could come up with a few new ideas today on how to style them, plus these looks might be perfect for Valentine's Day!
How to Wear Red Pants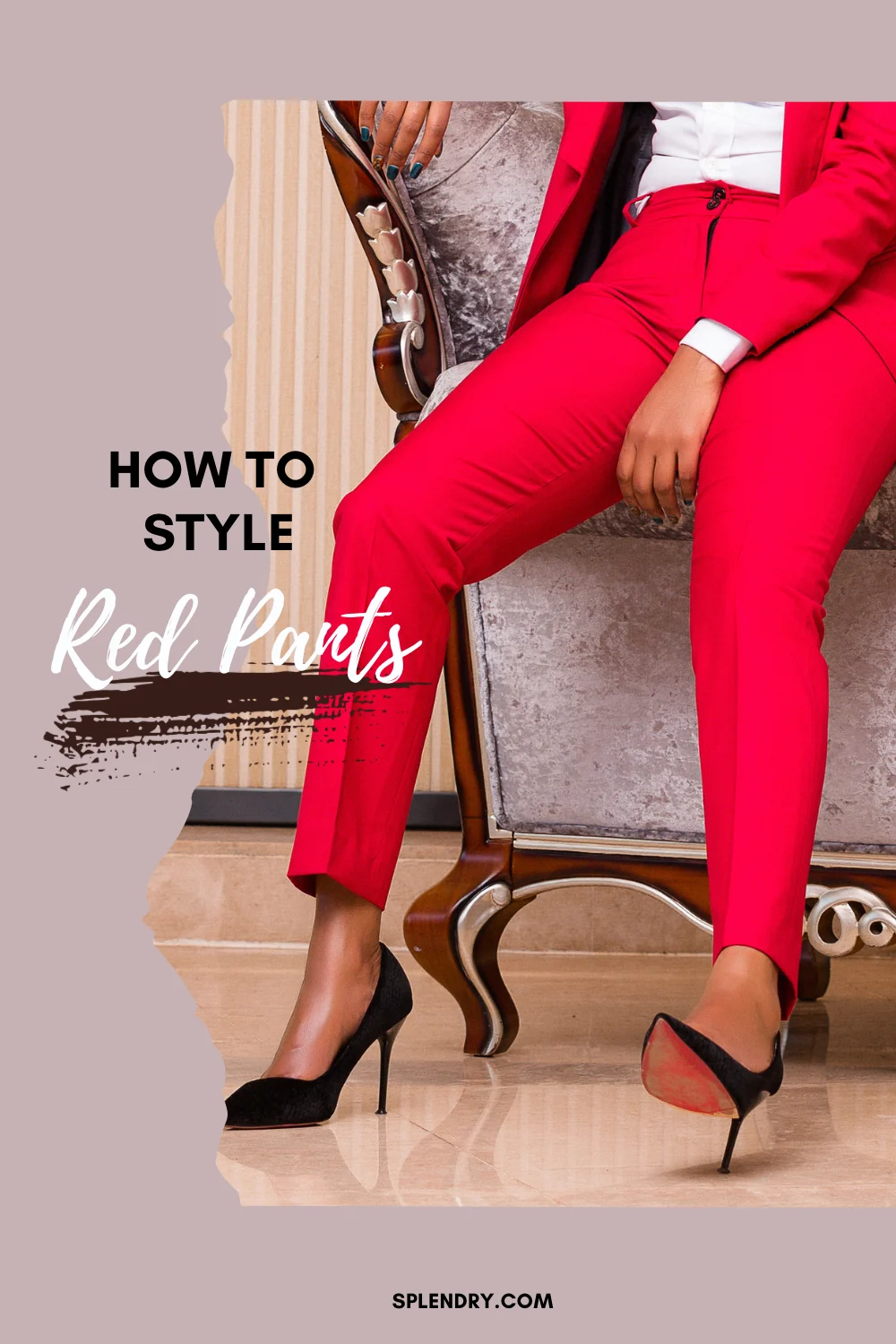 Outfit 1, The Classic:
You just can't go wrong with a black top and gold jewelry! This look is great for a business casual office, or even a Saturday afternoon out.
Sweater / pants / earrings / bag / shoes
Outfit 2, Office Chic
Black, white and red is always timeless and this look is perfectly appropriate for a casual Friday at work (or maybe a regular work day depending on your office dress code!)
Top / Pants / Earrings / Bag / Shoes
Outfit 3, The Unexpected
Maybe not your first thought with red pants, but really chic! I love this look!
Top / Pants / Earrings / Bag / Shoes
Outfit 4, Sophisticated Comfort
If comfort is key, you've got a combination of coziness and trend going here! Perfect for a casual dinner out, or even fun for a school teacher.
Top / Cardigan / Pants / Ring / Bag / Shoes
Outfit 5, Modern Whimsy
Add a little twist to your style with this modern, preppy look. This is great for Saturday brunch, a creative office job, or strolling the art museum on a Sunday afternoon.
Top / Pants / Watch / Bag / Shoes
And I couldn't stop at five today! A couple of bonus looks:
A little more casual but still plenty of style!
Top / Pants / Earrings / Bag / Shoes
And if you're looking to splurge a bit, this outfit is priced a little higher overall. (But you'll get some great investment pieces out of it!)
Jacket / Top / Pants / Earrings / Bag / Shoes
Which look is your favorite?