In Minnesota, we love our casseroles. We love them so much we have our own name for them: hot dishes. All Minnesotans have a few hot dish recipes on hand for potluck parties. Hot dishes also make the perfect gift for any new mother– show up with a wholesome one-dish dinner ready to pop in the oven and she will thank you.
This Cheeseburger Pie recipe has been one of my favorites since I was a little kid (and a totally picky eater). My mom's mom used to make it, and then my mom made it for us. Now it's my turn to serve it to my family.
My husband and two young children all love this warm, hearty one-dish-wonder. It's the perfect hot dish/casserole to put to use all those juicy tomatoes popping up at farmer's markets or in your own backyard. The best part is that you likely have all of the other ingredients on hand.
Cheeseburger Pie Ingredients:
1 lb. ground beef
1 ½ cups chopped onion (or onion flakes equivalent)
1 ½ cups milk
1 cup Bisquick
3 eggs
½ teaspoon salt
½ teaspoon pepper
2 tomatoes, sliced
½ to 1 cup shredded cheddar cheese (to taste)
Steps:
Preheat oven to 400 degrees.
Grease a 10 inch pie plate or spray with nonstick spray.
Brown ground beef with onion and drain.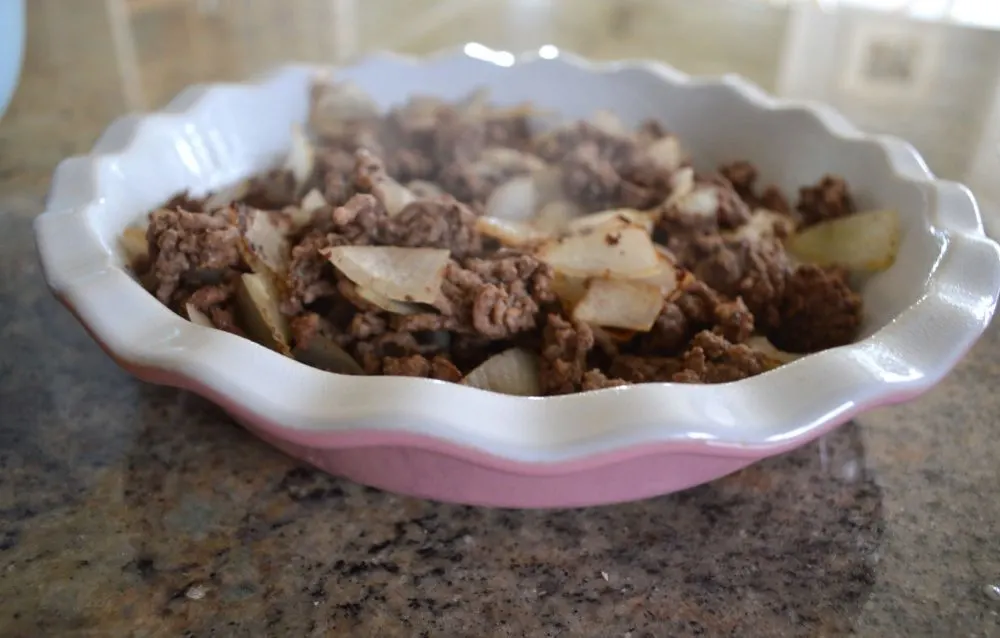 Spread beef and onion mixture into the pie plate.
Beat milk, eggs, Bisquick, and salt and pepper by hand or for about 15 seconds in a blender until combined. This is where little helpers can lend a hand.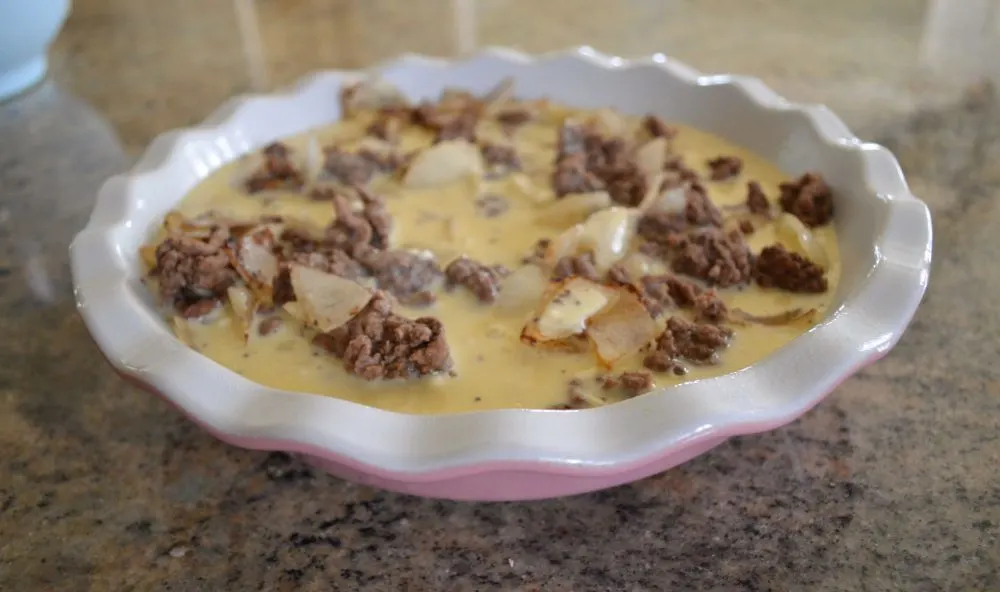 Pour Bisquick mixture over the cooked ground beef. Bake for 25 minutes at 400 degrees.
Remove from oven, top with the tomato slices, and sprinkle with the cheese.
Bake again at 400 degrees until a knife inserted comes out clean and cheese is browned (about 15-20 minutes).
(Or put it in the fridge if you plan to serve it later. Then warm it up in the oven and brown the cheese prior to serving).
Originally published May 21, 2017