Remember when we couldn't wait to be older? We just knew that at 13, or 16, or 21, life would be so great, right? And then suddenly aging became something to cause major anxiety. "I'm turning 25? 30?! 40?! 60!? What have I done with my life?" And then here come the bucket lists – "21 things every woman needs to do by 21". "100 books to read before you turn 25". And probably the most popular, the "30 Things to Do Before You Turn 30" list. Because hitting those milestone birthdays isn't enough pressure, let's take on birthday bucket lists of goals that will not only exhaust us, they'll also leave us reeling with disappointment should we not complete them in time!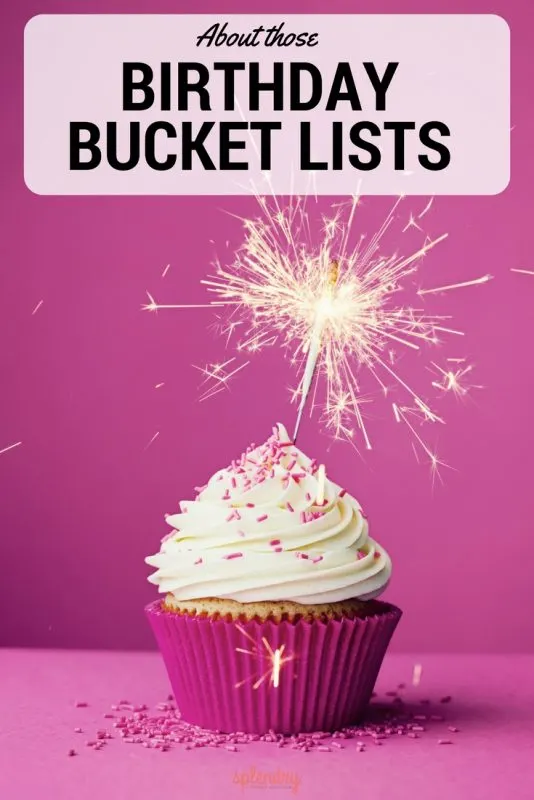 Turning 30 was not exactly something I was excited about. I definitely felt the "what am I doing" pressure (I was voted "Most Likely to Succeed" in high school, you know). Instead of adding more pressure to something that already left me feeling panicked, I decide to embrace the new decade and make it as enjoyable as possible with my own take on a "30 things list". My plan? A "Things to Do While 30" list. There were no crazy goals, no pressure to perfect skills I was lacking, and no real deadline. If I didn't complete something on my list? No problem! A few things on my list:
Make 3 museum visits -So, I love museums – art museums, history museums, all of them. But I rarely visit! I made it my goal to go more, and I did!
Attend at least 3 musical events (concerts, musicals, etc.) -I hit that goal early in the year and kept going! I think I ended up with about 10 events!
Watch "My Fair Lady" – Of all the obscure movies and musicals I've seen in my life, I don't know how this classic got skipped, but it did! I bought a $5 copy right before my wisdom teeth surgery and watched it while recuperating. Check!
Buy myself a nice sewing machine – I love to sew and had been using a cheaper machine for years. I finally splurged on a Bernina – I actually purchased it on my 30th birthday!
Play the piano more – Another thing I love but had gotten away from doing!
Run a 5K – This didn't actually happen the year I turned 30 but the next year I ran two 5Ks (within a week of each other)! Something I always wanted to do!
You get the idea! Want to make your own list? Start by thinking about the things you love – maybe you love to paint but never have time. Maybe you love to read but can never seem to make it through a book. Whatever it is, make it something fun and something you want to do for yourself!
A few more suggestions:
Take a class (calligraphy, photography, drawing, cooking, cake decorating, sewing, etc.)
Cook a complicated meal from scratch
Visit 5 new cities
Renew your passport
Finally read that classic novel everyone else read in high school
Throw away 20 (or 30, 40, etc.!) things
Paint that antique heirloom furniture you hate a fun color
Whatever you pick, make sure it's fun and makes you FEEL GOOD! Have some ideas for your own list? Share below! I turned 34 a few weeks ago so it looks like I need a new list!
Originally published November 13, 2014