Planning a wedding soon? Whether you're the bride or someone who is likely to be paying for the wedding, we've got some ways to save on wedding costs!
Wedding season is approaching which means wedding planning is in full swing! Every bride-to-be knows how quickly costs can add up and we've rounded up some money saving ideas from real women (who also happen to be Splendry contributors!) who saved big on their wedding day! Snag one or two of these ideas (or use them all!) to get more from your wedding budget!
Ways to Save on Wedding Costs

Dara – One of the ways we saved money on our wedding was buying all of our flowers (roses) at Sam's Club. We were lucky enough to have florists in the family who knew how to put bouquets and boutonnieres together.
Brenna – My biggest money saving tip is to decorate with what you know/have/want to use in the future. My wedding was "farmhouse" themed, so I searched my mom and grandma's house and barns looking for the perfect little knick-knacks to use as decorations for the alter, dinner tables, guest book table, cake table, dessert table, etc. We used anything from turquoise mason jars to doilies to vintage cameras to old books to a box of buttons.
My mom and I bought some items too at junk shows and antique stores and now I get to use them as decorations in my new house, so it was win-win.
My other money-saving advice is spray paint. The look of anything can be changed with a little spray paint. We gathered up old chairs from anywhere and everywhere we could find for ceremony seating and spray painted all the metal chairs white so they semi-matched, but yet stayed quite different.
Another thing I did was to make all "little girls" in our wedding fabric flowers for their wristlets instead of real/fake flowers. I used silk ribbon to make rolled ribbon flowers and hot glued pearls and rhinestones on them. I attached them to sheer ribbon so they could tie around their wrist. And, bonus they all still have them and I have seen a few wearing them for play time!
Aubrie – Invitations: I found a design I loved from a wedding stationary company, then I had them printed locally at a print shop. They have very nice paper options, can print any color font, and are a fraction of the cost!
Flowers: Find out what flowers are in season, and/or easily accessible (ordered easily and in its original color are best – instead of dyed). I had a color and style in mind for arrangements and bouquets, but the type of flower did not matter as much. We went with simple red roses and small clusters.
Amanda – We bought most of our flowers at Sam's and it was great. We also had our wedding at our church which I think probably helped too.
Anna Jane – I actually rented my wedding dress. The dress and alterations were $375 total, including dry cleaning.
Jamie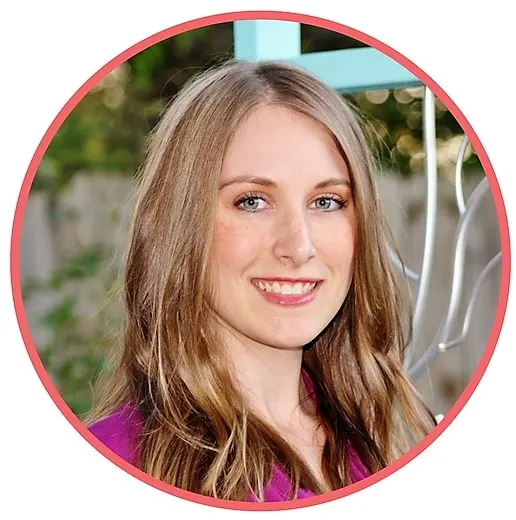 – Fake flowers! I hated the idea of having to eventually toss my bridal bouquet so I opted for all fake flowers – bouquets, boutonnieres, and arrangements at both the wedding and reception. We had a florist handle the wedding flowers and my did the reception flowers. (Luckily my mom is super talented at that kind of thing and they all looked gorgeous!) I still have my wedding flowers displayed in my room and have used various bridesmaid bouquets and arrangements as décor over the years! Going the fake flower route really saved a LOT.
After shelling out lots of $$ over the years on bridesmaid dresses I wanted to be able to provide dresses for my bridal party. I found dresses I loved on Target's website for $20 a piece! Dressing all ten of my bridesmaids for $200 was pretty amazing!
Ellen– My mom baked for weeks leading up to my wedding and put everything in the freezer. (We had a coffee and dessert buffet.)
My bridesmaids each chose their own dresses (we went with a LBD for everyone) and each one of them chose a dress they actually DID wear again! The LBD was so versatile! Everyone had the same length but their own style. I know so many people who regret their bridesmaids' dress choices. Not me! A LBD looks great on everyone and is such a classic look.
We also collected votive holders from thrift shops for months. (29 cents each?! Yes, please!)
Have a great idea on ways to save on wedding costs? Leave a comment and let us know! And for all things wedding-related (including printables and checklists), head
here
.
Originally published February 15, 2017