If you are anything like me at all there is a good chance that you have 3300 photos on your iPhone. And, of those 3300 you probably have printed, oh say maybe probably 10 of the photos. It's hard. I get it. Trust me, oh do I get it.
The worst part is—I am a photographer. I'm suppose to be a proponent of photo printing and it is highly likely that 98% of the photo frames at my house are either filled with photos from 2006 or still have the store bought JCPenny family in them. There is one frame that I bought on clearance from Hobby Lobby when I was decorating my dorm room my freshman year that still has the little boy that came with the frame. I named him Sebastian and just refer to him as my cousin. I mean no reason to break that 10 year streak now, right? WRONG.
It can sometimes be tasking printing these photos from your phone. Whether you don't know how, don't have time or haven't had the best of luck finding a printing lab… this article is for you. I help you—and hopefully help myself too!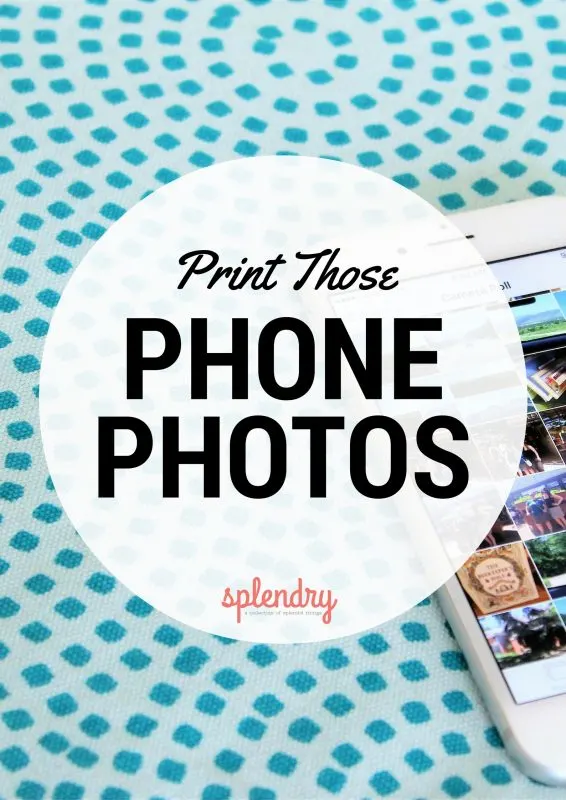 Walgreens
One of the easiest apps I have found to print iPhone photos is Walgreens. I have had good luck with them and bonus, you can pick them up in an hour. You go to their website from you phones browser or you can download their app. All you need is an account login and you it basically walks you through the process. It is super simple- even my mom can figure it out. (Just kidding, mom!) It does take a while to do the upload process, so if you have time go for it all at once, but if you can break it up into smaller number of photos per upload. It will keep you saner, I promise.
Shutterfly
You can also use Shutterfly. Shutterfly is great because you can stream your photos to auto-upload (if you have the app) to their site from you camera roll and when you get ready to order you can just click through those that you want to print. All you need here is an account too. If you are signing up for the first time you also get 50 free prints for first time users! I have only ordered from Shutterfly once, but their quality was much better for iPhone photos.
MPix
My personal favorite printing lab for iPhone photos is mpix.com. Mpix is magical. Seriously. I uploaded photos to their site that were from my iPhone. Walgreens had printed them and they were "meh" to say the least. I sent them to Mpix and they came back perfect… well not totally perfect, but as close to perfect as you could expect!
If you don't want to go the route of uploading directly from your phone to a site, you can always sync your phone to your computer and upload to your favorite printing site from their just like if they were on your computer.
Maybe I will even take out my Hobby Lobby cousin and replace him with my sweet boyfriend or dog! :)
Stay tuned for a blog post about "The BEST iPhone Editing Apps"!
Comment with any questions! I will be happy to help!
Originally published February 5, 2016