By now you've probably heard that homemade slime has been making the rounds as a trendy project to try at home. I couldn't resist getting in on the fun with my nephews recently and I've got to say, it was as fun as I thought it would be! The best part of course was it was a fun project the boys (ages five and seven) could help make and loved to play with!
Ingredients
4 oz. Elmer's Glue
1 tsp. Borax powder
1 1/2 C. water (divided)
Food coloring (optional)
I couldn't believe how easy this was to make!
Before you get started I want to add:
**The following day after making this recipe I noticed the tops of my hands/knuckles were incredibly dry, cracked, and sore. I thought it was just the winter weather or the fact that it was cold and flu season and I had been washing my hands a lot. A couple of days later I heard others experienced this same thing after making their own homemade slime recipe! I don't know if it was a reaction to the Borax (which I haven't used before) or something from the combination but apparently it's a possibility so you might want to wear thin gloves while making or playing with this homemade slime. The boys did not experience any reactions, just me!**
Instructions
1. Empty your glue into a large bowl and add 1/2 C. water. Mix together and add food coloring if desired.
2. In a separate small bowl mix together Borax powder and 1 C. of water.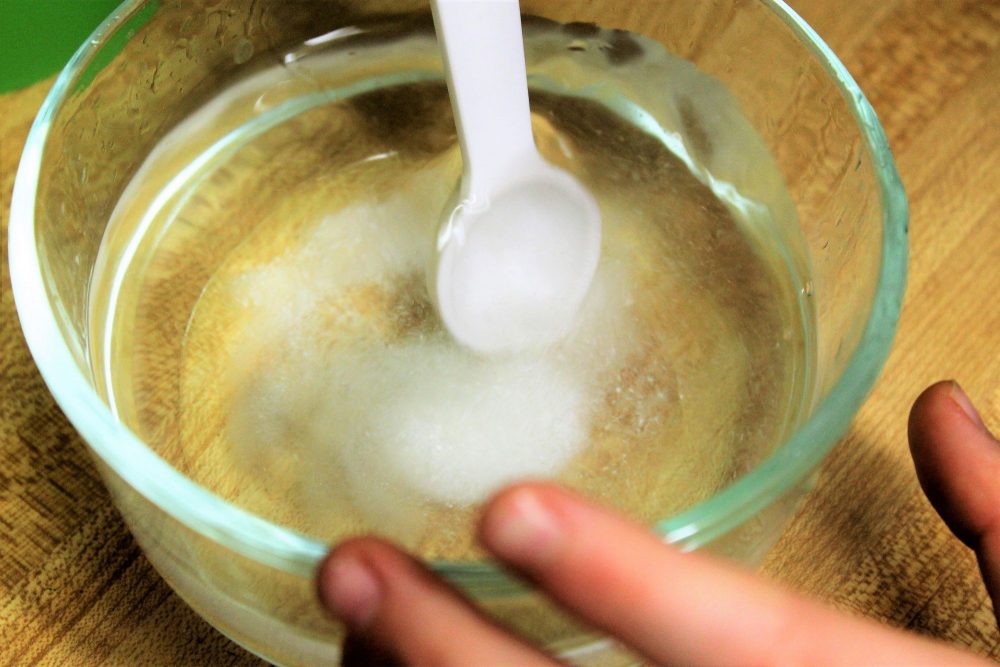 3. Pour the Borax mixture slowly into the bowl with the glue mixture and stir. Slime will begin to form!
4. Continue to stir until mixture starts to thicken. At this point I used my hands to really combine the mixture well. Again, you may want to wear gloves for this. There may be some excess water you can dump once the mixture is formed and thick. It might be a little stringy at first but after a couple of minutes it will firm up and be more slime-like!
5. After you're done playing for the day, store it covered in the refrigerator. It should last 4-5 days at least before it gets yucky.
We stretched it, we cut it, we threw it, we used a spatula to carry it around (still not entirely sure why, but whatever), we even made some more in red!
All in all it provided a lot of entertainment! Even with the weird reaction to my skin I'd still make it again!
The following two tabs change content below.
Jamie loves a little black dress, chips and salsa, and is obsessed with subscription boxes. She tries to maintain an air of sophisticated city life while actually living next to a wheat field. Or is it alfalfa? Corn? She doesn't know. You can find her blogging about style and shopping at JK Style. She lives in rural Oklahoma with her husband and baby boy.