I am not a crafty person, but y'all, I enjoyed making these chip clips so much! They were simple and turned out super adorable. I used them as hostess gifts for my baby shower but they would make great teacher gifts or co-worker gifts or whatever. Everyone uses chip clips and when you add the magnetic feature, the options are endless!
Here is what you need:
Clothes pins (wide is better than traditional)
Fabric Tape
Magnets
Kraft paper tags or cardstock
Hot glue gun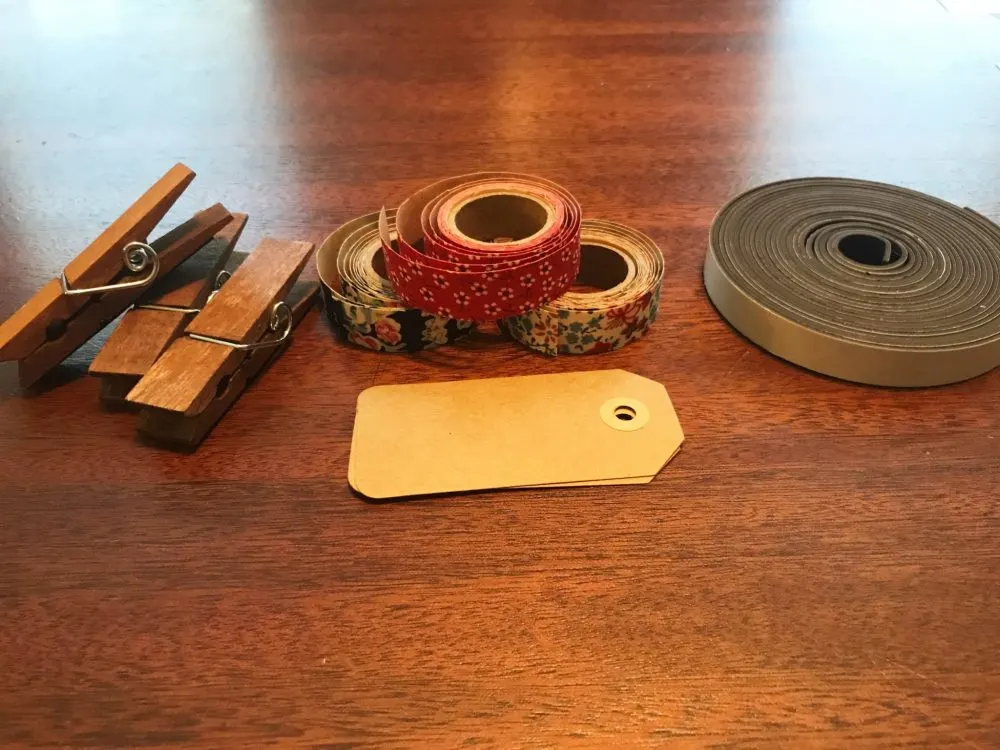 Set out a clothes pin and measure the length of it with the fabric tape. Then cut however many strips you need.
I got the clothes pins online at Michaels. (Find them near you.) I chose them for the following reasons: They were wider, had a lovely dark stain, and pretty, silver hardware. I also got the fabric tape from Michaels. (Find this set in a store near you.) They had a very Pioneer Woman feel to them so, obviously, I got them.
Peel off a little bit of the tape and make sure the end is securely fastened. Then peel and press the tape down.
Add the magnets. Make them good and long so that the clips will have more support.
The magnet tape seemed like a good idea at the time, however, most of my magnets have fallen off! I would reinforce the magnet tape with a hot glue gun because you want those babies to stick! The magnets are what make these extra awesome.
Clip the magnets in sets of 3-5 (I think odd numbers look better) onto your paper tags or card stock and write whatever message you want! I doubled up on the tags to make them thicker.
Ta-da! An affordable, useful, and cute gift. Who doesn't need more chip clips in the house? With wedding season (therefore wedding shower season) and the end of school upon us, give these cutie pies a shot.