Easy book character costumes perfect for Halloween and storybook fairs alike!
School is back in session and that means all the school activities you're involved in are just beginning too!
Nothing says "parent involvement" like a school dress-up day, right? Between school spirit and silly dress-up days, there's usually a costume thrown in there somewhere too!
When it comes to easy book character costumes, we're here to help you out!
Many schools have started replacing traditional Halloween costumes and parties with book character dress-up days and even if your kids are totally on board, there's still work to be done!
These 15 easy kid costumes will earn you bonus points with your kids and you'll earn an A+ in creativity (even if you borrowed the creative idea, we won't tell!).
Whether you're a talented seamstress or more handy with a glue gun, there's an option here for every crafting ability!
Easy Book Character Costumes for Halloween or School Dress Up Days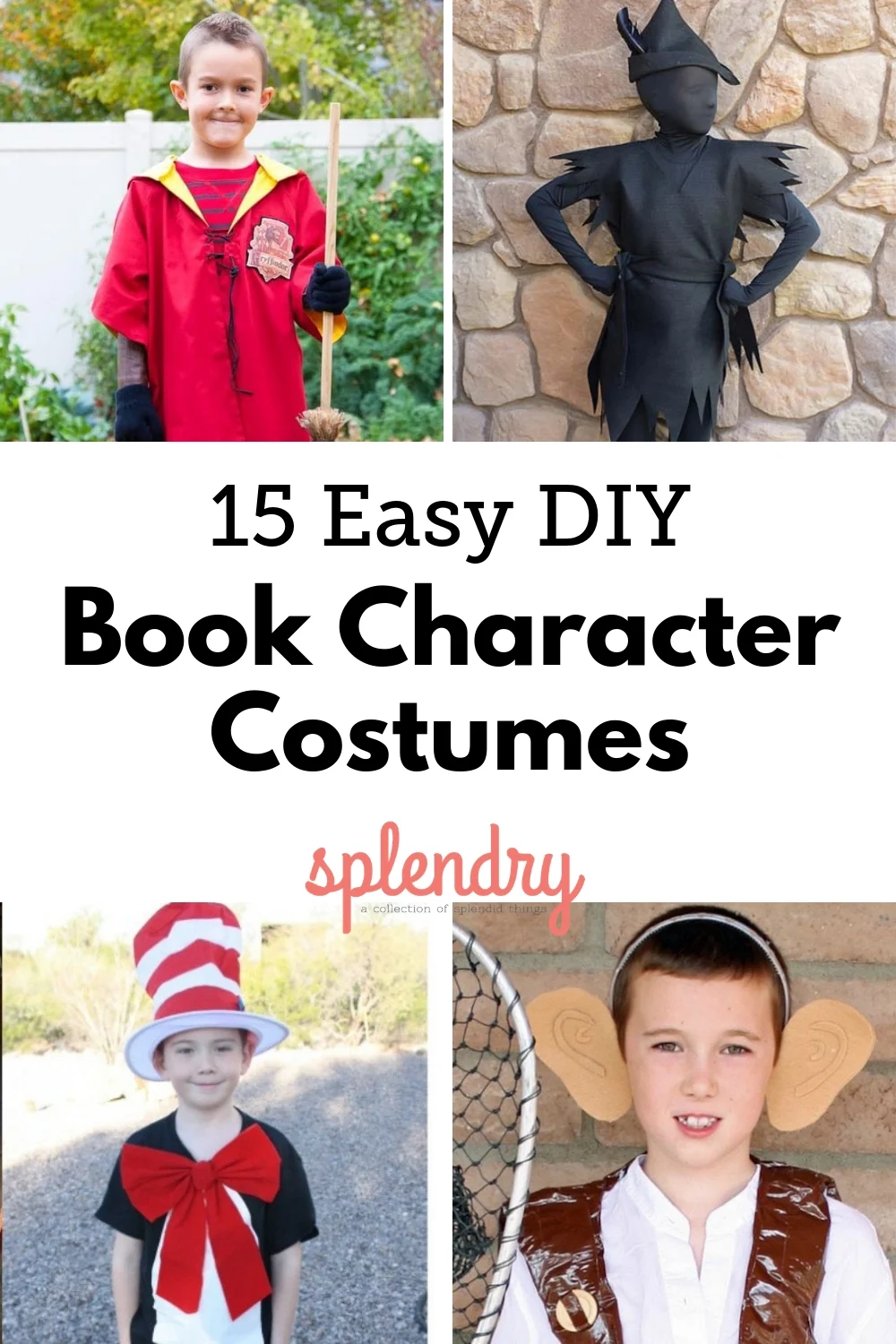 DIY Easy Book Character Costumes
Dog Man, Fox in Socks, Harry Potter, or maybe Laura from Little House on the Prairie? So many awesome ideas! Now, go check the school calendar and start planning your awesome costumes!
Originally published August 21, 2019