Accent walls have become quite popular and we're all about this gorgeous trend. See how one family took their creative design and turned it into a lovely wood trim accent wall.
I am loving the updated home trend of adding dimension to a solid color wall. I really wanted to try this in our new dining room, and I wanted to add a personal, meaningful aspect.
Finally, I decided to do a slim wood trim design that also represented some significant family dates. Kind of like a hidden picture.
Since the month of April is full of celebrations in our family- both our anniversary, and both of our boys' birthdays. Plus, we have four people in our family, so we count that as part of the significance too.
I asked my husband to take my idea, and put it into a design on the wall with painters tape. Here's what he came up with:
After measuring the total length needed for each line, we purchased 1 ⅛" pine lattice trim pieces.Since the pieces were so thin, my dad and I cut the lengths and angles using a hand saw and guide one line at a time.
We hammered a few finishing nails along each trim board to attach it to the wall. We thought a nail gun might split the wood, since it was thin.
Here you can see the our intentional design:
#4 – our family of four, and the fourth month (April)

Roman numerals:

VIII – April 8th, our wedding anniversary
VI – April 6th, our oldest son's birthday
XI – April 11th, our youngest son's birthday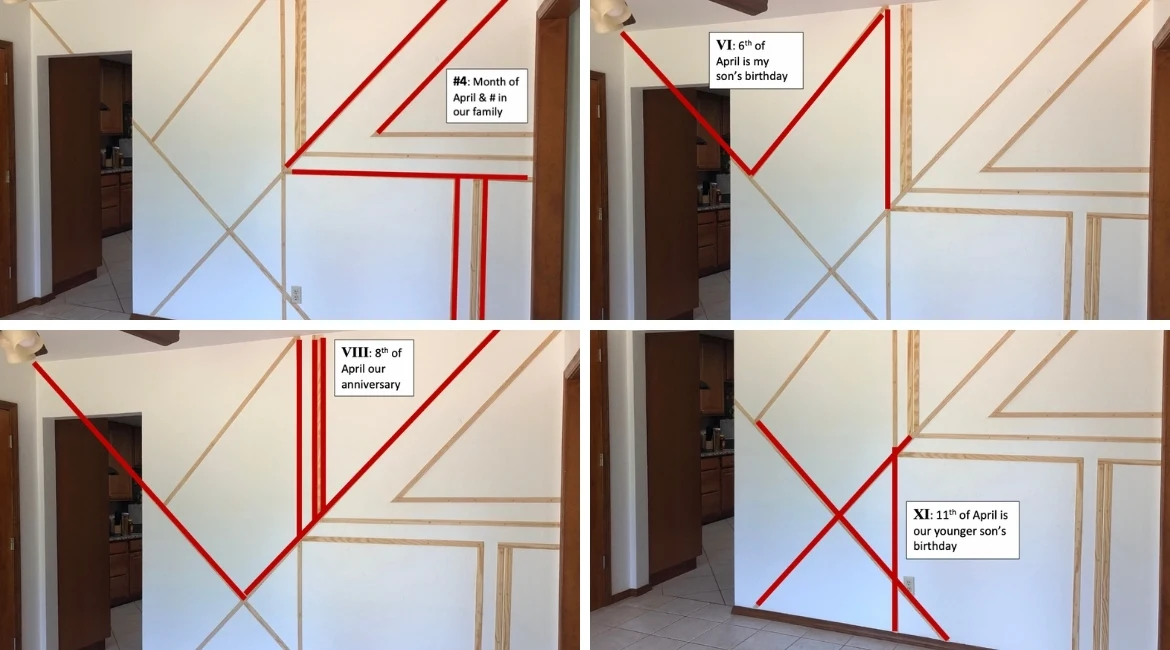 To finish the wood trim, I needed to caulk all the way along each side of the trim pieces to seal gaps and secure them to the wall.
Next, I used a nail set punch to make sure each nail was embedded into the wood. I filled each nail hole with wood putty, waited for it to dry, then sanded it down to the wood where it was blended and smooth.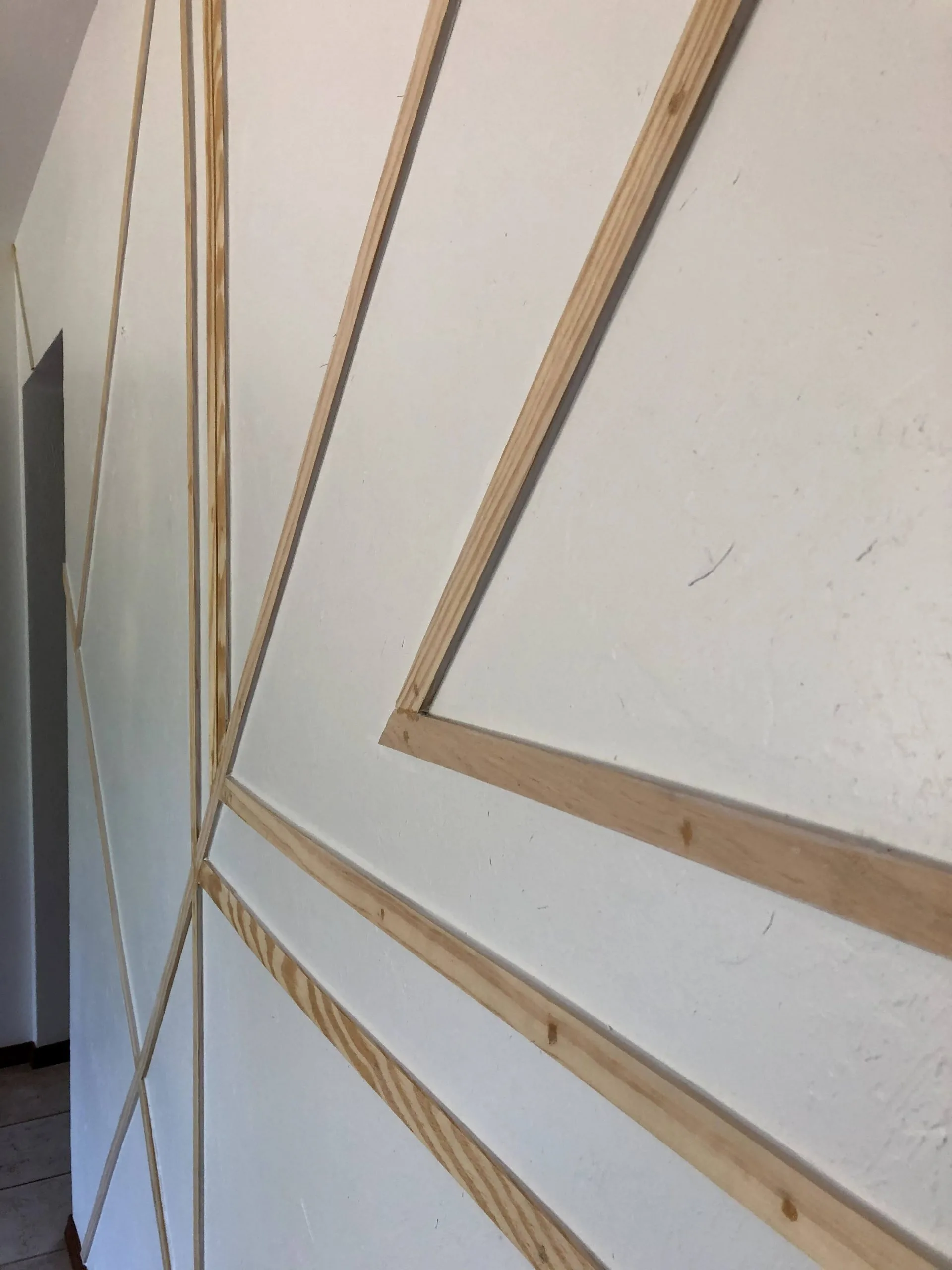 Now I was ready to prime and paint! I just couldn't DECIDE!!
I loved the black wall trend, but I thought it might be too modern. So, I asked my interior designer friend, Hill House Interiors, to come give me her opinion (love having a design friend!).
She brought some Sherwin Williams paint samples, and I loved 'Naval', a beautiful shade of navy! It also happens to be their 2020 Color of the Year. Voila!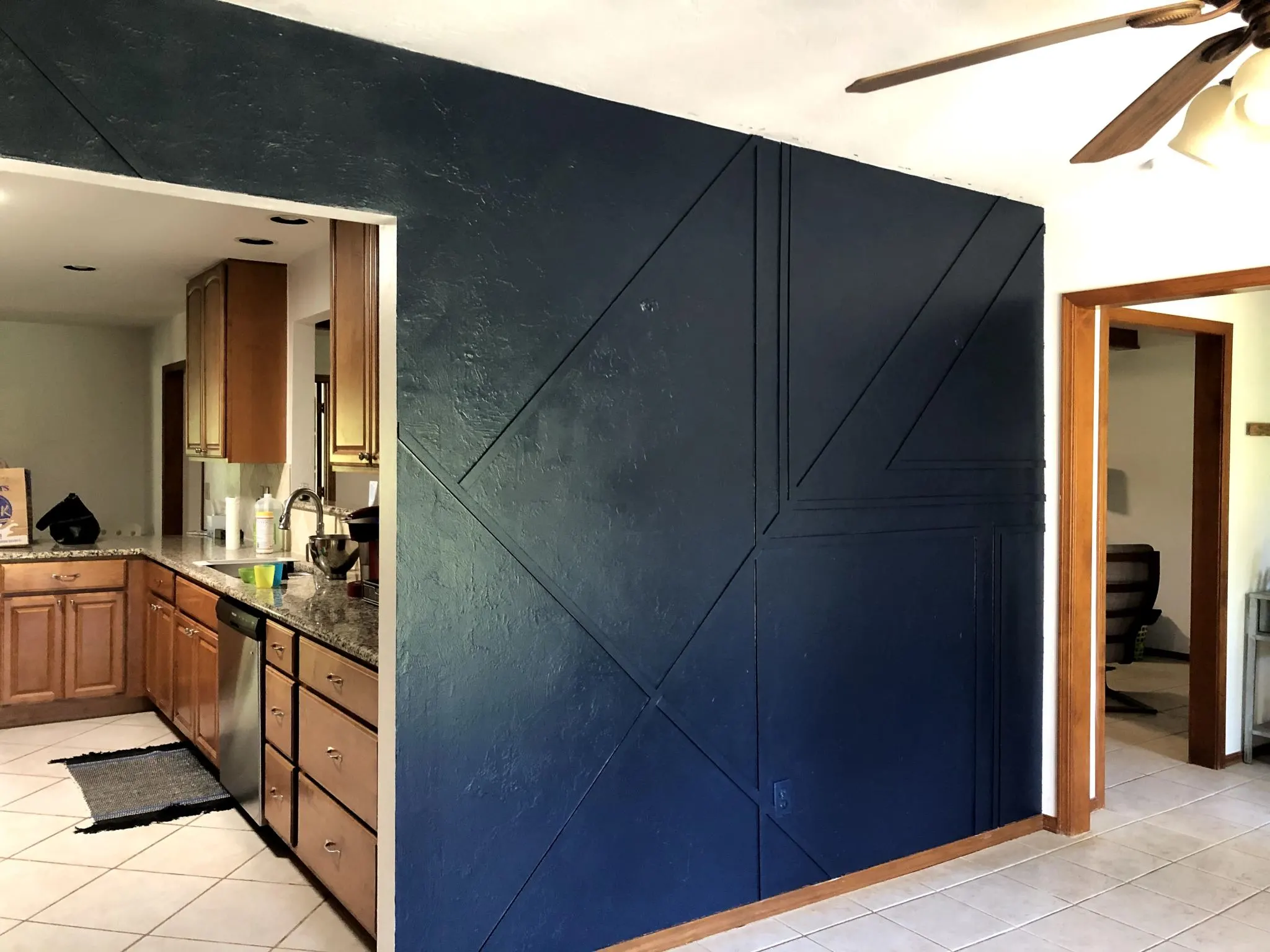 I am really pleased with how it turned out! This is the first personal touch in our new house, and I'm glad I chose it to start!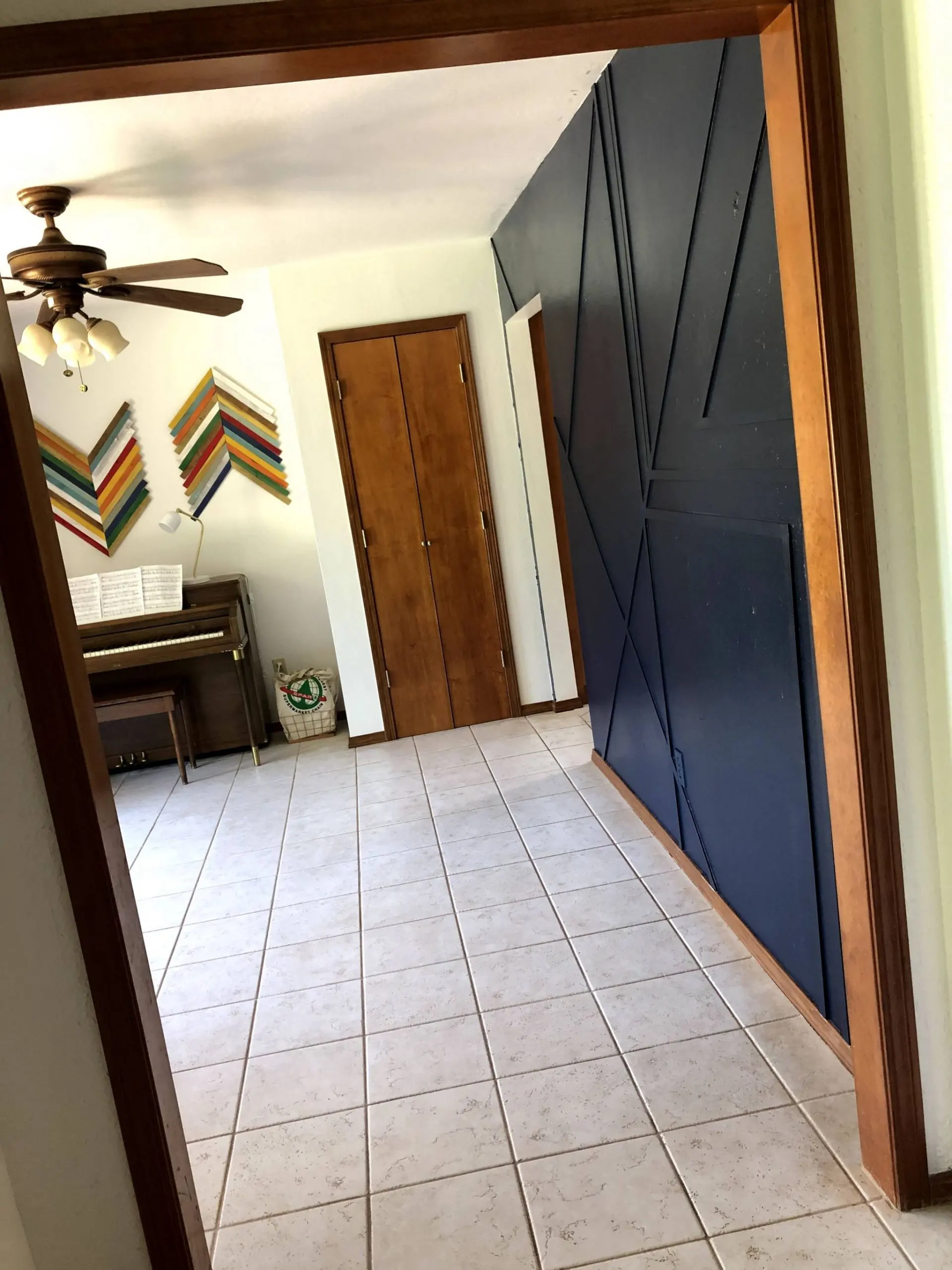 Want to pin this for later?