So we are having a second baby! Yay for baby! Not as exciting is having to get rid of our office and make another baby's room. I have been dreading this. I knew it wasn't going to be easy to reduce our original desk and office to other places in our house. We decided to move our desk location into our bedroom. We wanted something that wasn't huge or an eyesore so I started looking and loved how metal pipe desks looked. The only problem is they range from $300 upward! We are cheap y'all! So after some research we figured out that metal pipe desks are pretty easy to build! The supplies did cost us about $200 just because the pipe is expensive, but it was still better than spending over $300. Here's how we did it!
Easy Metal Pipe Desk
First, we bought all the supplies from our local home improvement store. For the top we got a pre-assembled wooden slab that's normally found in the special lumber section. Our table top was 66 inches long and 20 inches wide, and we used ¾ inch pipe. To make a table with the same dimensions, here is what you need:
Supplies:
1 – 60 inch pipe (not pictured)
4 – 18 inch long pipe
2 – 10 inch long pipe
4 – six inch long pipe
4 – four inch long pipe
6 T fittings
1 – 72 inch x 20 inch pre-assembled wooden slab (we cut ours down to 66 inches)
Instructions
The two back legs look like this, from top to bottom:
Floor flange
one 18 inch long pipe
a T fitting
a four inch long pipe
T fitting
four inch pipe
Floor flange
Front Legs, from top to bottom:
Floor flange
18 inch pipe
T fitting (this will line up to the back leg)
10 inch pipe
floor flanges
Connect the front and back leg at the T fittings.
T fitting
6 inch pipe
coupling
6 inch pipe
T fitting
Repeat on the other side. Now connect sides with the 60 inch pipe at the bottom T fittings. After you're done, everything should look like this: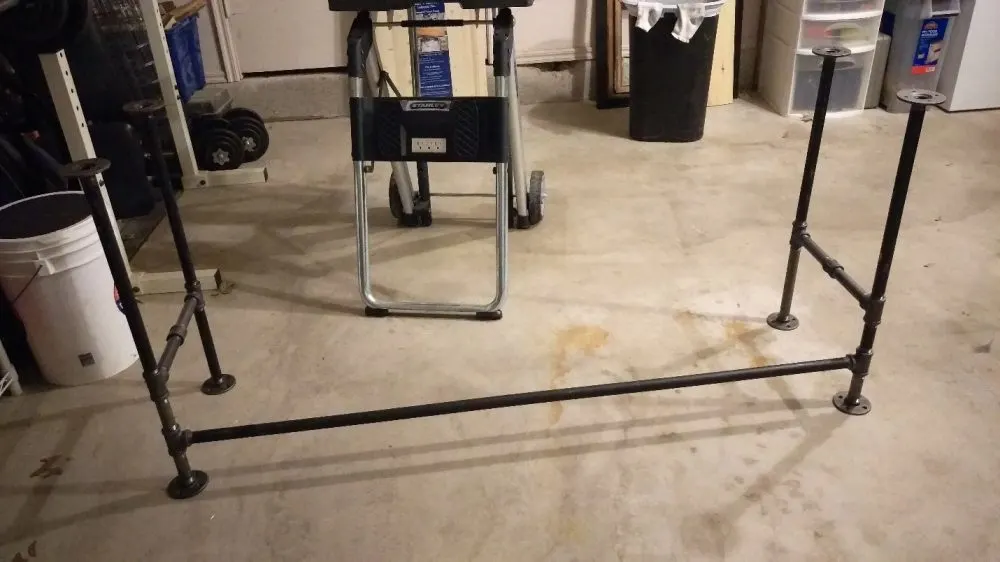 You can twist the pipes slightly tighter or looser until all four legs are the same length and balanced. The pipes will be slightly sticky so we wiped them down with CLR cleaner.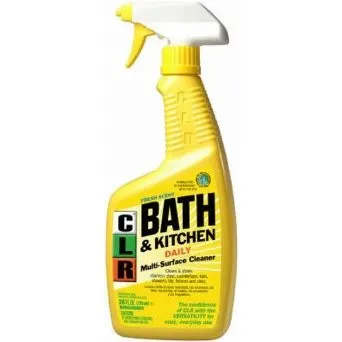 Then we spray painted all the pipes with a gloss black spray paint. After that was dry, we attached the board to the top four floor flanges. This is where it is really important to make sure that the legs are all the same length. We found it was easier to place the board on top of the flanges, apply pressure and screw up from underneath (instead of flipping the table over). My husband also rounded off the edges of the table top with a jigsaw, but this is optional.
After all four legs are screwed on, you will have a lovely table!
I applied two layers of stain Minwax Red Mahogany then a layer of polyurethane. After the polyurethane dried, I used a high grit sandpaper and sanded the entire table, then wiped the table clean. Then I applied a second layer of polyurethane. We were able to finish this table in a weekend so that was nice!
Putting it all together
Once we brought the table inside we added a couple other elements. We bought a small dresser that was actually a night stand off Amazon.
We made a small shelf to set our printer on and had a compartment box to store my make-up and hair products since this desk was going in the spot of my old make-up table (which is also the reason for the mirror on the wall, not because I like to look at myself while writing blog posts…).
Then we got a paper organizer for the top of the desk.
I loved how our metal pipe desk turned out! It fits our space perfectly and was pretty easy to make! We also figure it could serve as an entryway table, buffet or some other purpose in our next house. Let me know if you have any questions on how to make your own!
Originally published April 3, 2017