2 ingredient desserts. Let me repeat, 2 INGREDIENT DESSERTS. Do I have your attention now?
There are few things that excite me more than ways to spend less time in the kitchen. (Just not my thing!) While I do occasionally enjoy a fun day of baking, especially around the holiday season, nine times out of 10, I'd prefer to be somewhere else! That's why finding recipes with only two ingredients might be my new favorite past time.
Need a fudge recipe to take to a Christmas party? Got it. Strawberry ice cream you can make in a flash? Done. Ordinary items turned extraordinary by dipping them into chocolaty goodness? Of course!
I was originally inspired by this recipe for one of the most AMAZING sweet snacks I've ever tried. I figured there must be a lot more easy recipes like this one!
So, if it's an easy to make dessert that features just two (2!) ingredients, I've got it. And I'll keep adding more to the list as I find them, so make sure you keep checking back!
The Best 2 Ingredient Desserts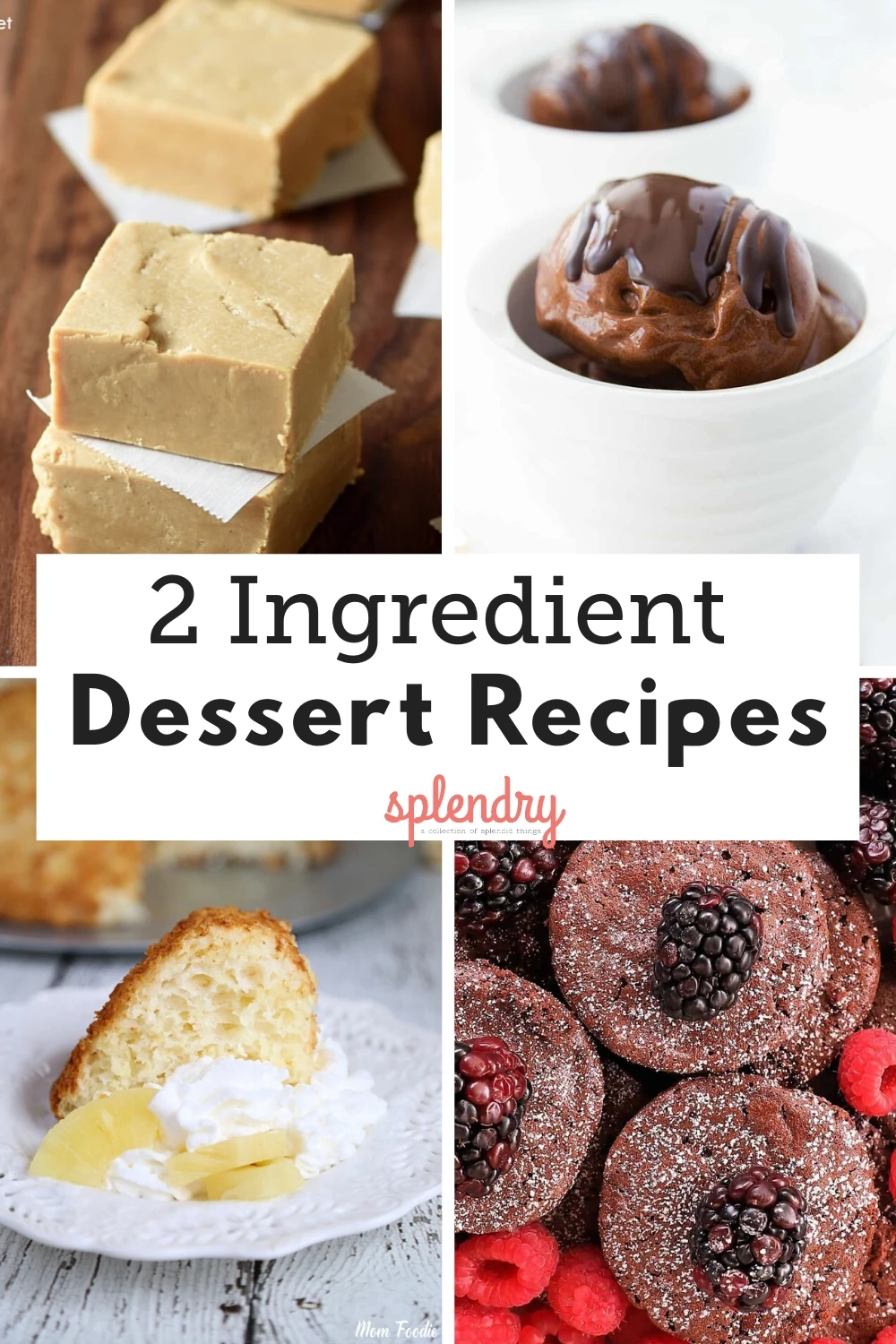 Now the tricky part, which of these to try first?
Originally published December 17, 2019.