I can always use another snack recipe in my arsenal, especially around the holidays! Between potluck dinners and Christmas parties I'm always trying to think of something to bring besides my usual "chip-and-dip"! And dip = store bought salsa, just FYI. This Sugar Cookie Chex Mix recipe, however, might be my new go-to!
It's easy (takes just minutes to prepare!), it's delicious, and you could easily add your own spin on it by throwing in some nuts, pretzels, M&Ms, whatever you'd like!
Sugar Cookie Chex Mix Ingredients:
6 C. Rice Chex Cereal
1/4 C. butter
1/3 C. granulated sugar
2 tsp. vanilla
1 1/2 tsp. water
1/4 C. powdered sugar
1/4 C. white chocolate or vanilla baking chips (or Almond Bark)
sprinkles (optional)
Instructions
1. Set aside cereal in a microwave-safe bowl. Line a cookie sheet with waxed paper.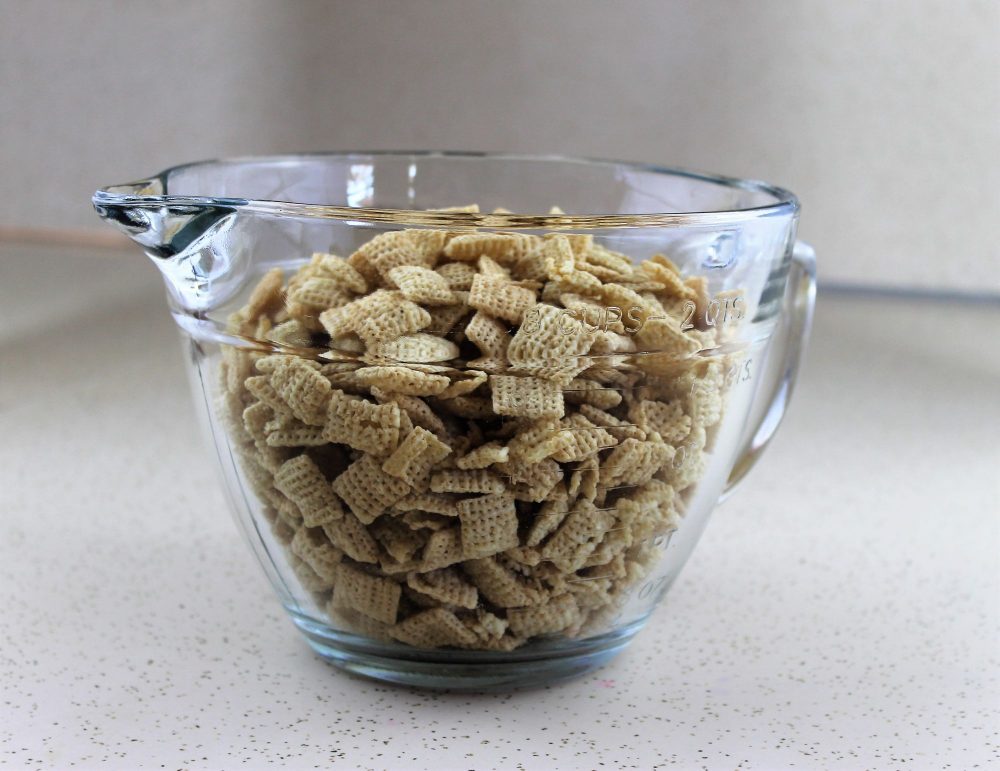 2. Microwave butter until melted. Add sugar and water and stir to mix.
3. Microwave for 30 seconds on high or until mixture can be stirred until smooth. Stir in vanilla.
4. Pour over the cereal stirring to coat evenly.
5. Microwave cereal for a total of four minutes, stopping to gently stir after every minute.
6. Pour warm cereal into a large bag (I used a crock pot liner) and add powdered sugar. Shake to coat evenly. Make sure you do this pretty quickly after you remove the cereal from the microwave so the powdered sugar will stick!
7. Spread cereal onto cookie sheet.
8. Drizzle with melted white chocolate (or vanilla or almond bark) and add sprinkles. Let it cool until set – about ten minutes. Serve your Sugar Cookie Chex Mix and enjoy! I bet you'll be making another batch in no time at all!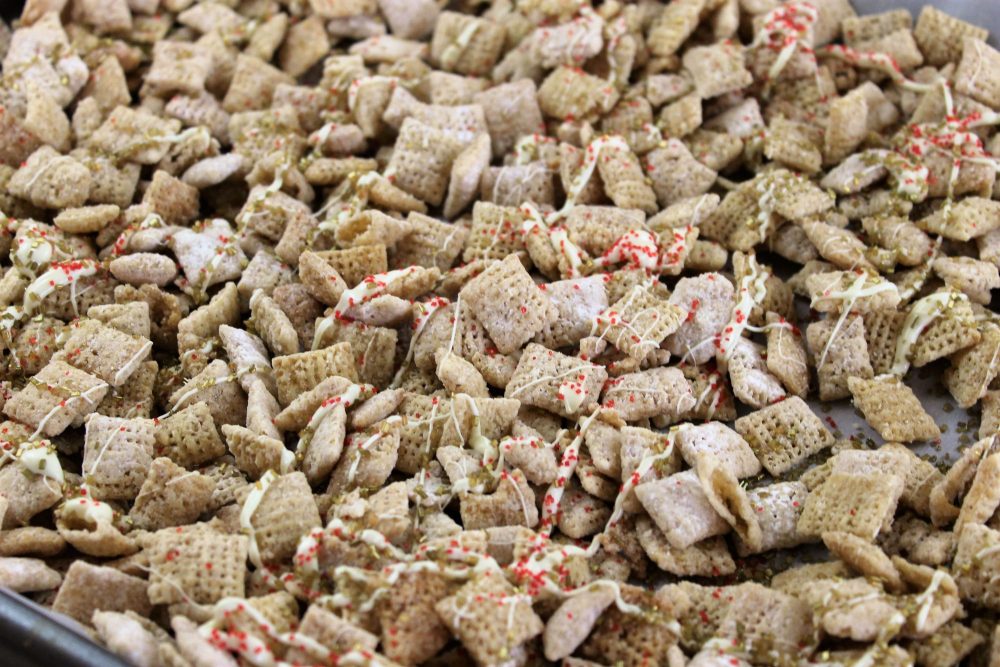 Want another easy and delicious dessert to take to all your holiday festivities? Try this amazing recipe!
Originally published November 21, 2016
The following two tabs change content below.
Jamie loves a little black dress, chips and salsa, and is obsessed with subscription boxes. She tries to maintain an air of sophisticated city life while actually living next to a wheat field. Or is it alfalfa? Corn? She doesn't know. You can find her blogging about style and shopping at JK Style. She lives in rural Oklahoma with her husband and baby boy.