This sausage gravy recipe will get everyone to the breakfast table in a flash! Grab our easy recipe to impress!
People. Can we all agree that a good batch of biscuits and gravy is the greatest thing??? Also, can we all agree that lumpy gravy is creepy and weird? Yes? Good.
For some, gravy can be a bit intimidating but it shouldn't be. It should be something that you have tucked away in your arsenal of culinary skills so that you can bust it out on all occasions, usually to a ripple of appreciative applause.
I believe that I have perfected sausage gravy and my husband, along with many adoring fans, would agree. Let me share my secrets with you, but don't tell, because…secrets.
The Perfect Sausage Gravy Recipe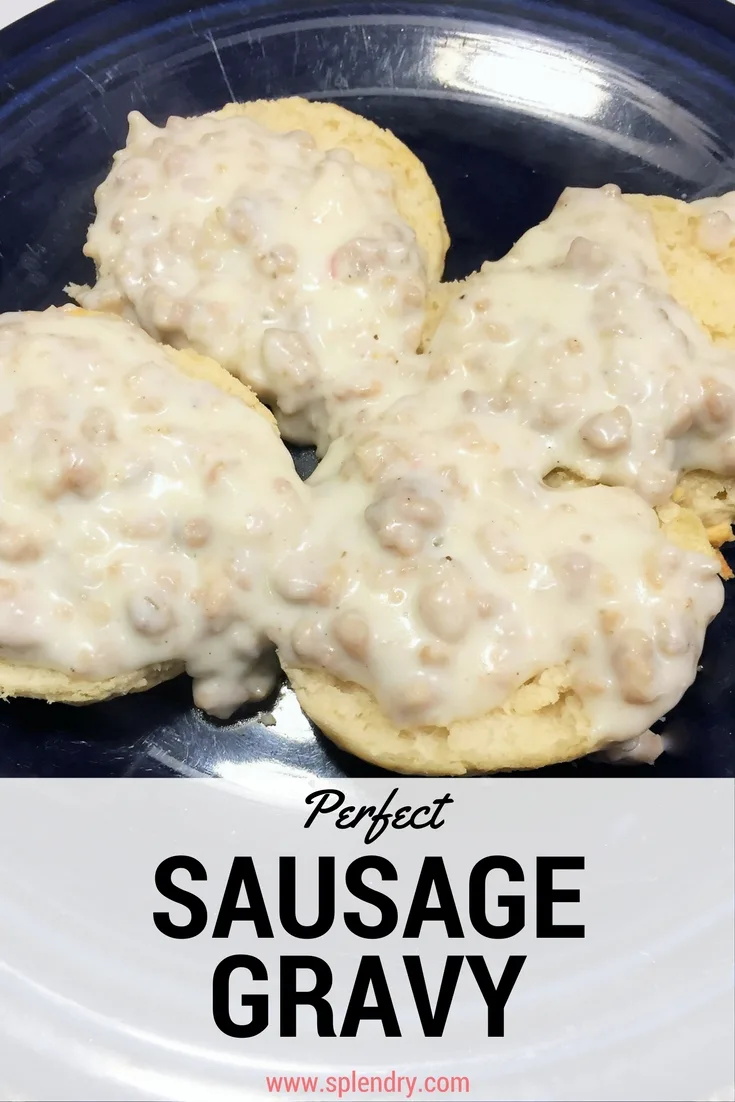 Here are the players:
1 lb sausage (Blue and Gold for Life!!!)
8 Tablespoons of flour
4 cups of milk
Salt and Pepper to taste
This needs to be said, so I'm just going to say it – plain white gravy weirds me out. Don't waste my time with gravy unless it has sausage or bacon in it. That is all.
In my opinion, you need to add meat for the following two reasons. 1) It is delicious and 2) It is key to helping keep your gravy smooth.
Moving on…brown your sausage in a roomy skillet
Add your flour. The ratio should be 2 to 1: 2 tablespoons of flour to 1 Cup of milk. This makes for a wonderfully thick gravy, the kind that stays on your biscuit (or slice of bread, if you are desperate…we've all been there, it's OK). If you like it thinner, you can do a 1 to 1 ratio.
Keep you heat to a medium and mix the flour and the meat until the flour has soaked into the meat bits. Allowing it to soak into the meat will help prevent lumps. Stir in your milk.
Turn up the heat to medium high and bring to an almost boil, stirring constantly. The heat helps it thicken. Keep stirring until there is a nice coating on the spoon.
Add however much salt and pepper you want. We barely add any salt because the meat brings a lot of great flavor! Pour over biscuits and enjoy!
Side note: When you are heating up leftovers the next day, (or the next meal…I won't tell) I would add a bit of milk as the gravy continues to thicken in the fridge. This is great because it stretches your leftovers out. Hooray!
Cheers!
Originally published January 25, 2016