What's better than a warm, soft cookie right out of the oven? Maybe a crispy, crunchy one if that's what you prefer! This roundup of honey cookies has something for everyone!
Growing up I probably ate more honey than most people. Scratch that, I know I ate more honey than most people!
Perhaps it's because honey on waffles is way better than syrup. Maybe it's because honey on a fruit salad makes it heavenly. Maybe it's because honey never spoils (really) and it's easy to keep in the pantry.
Or, maybe it's all those things plus the fact that my family has actually been in the honey business for 70+ years. OK, it's probably that. :)
Any way you look at it, I know a thing or two about honey (and what I don't, I can ask my dad!), and that includes knowing that honey is a great tool for baking!
As a kid my mom would make the most delicious cookies made with honey and while I continue to love them as an adult, I recently realized I didn't have any other great recipes for cookies made with honey. I know there have to be plenty out there!
I hit up the web to find some amazingly delectable recipes that use honey, so of course I thought I'd share them with you! There are even some great allergy-friendly options too if you need to avoid certain ingredients!
While these recipes already include honey as ingredient, it's easy to sub it as the sweetener in many of your recipes going forward too!
A couple of things to note when baking with honey:
Begin by substituting honey for up to half of the sugar called for in a recipe.
If baking, make sure to reduce the oven temperature by 25° to prevent over-browning.
There are some other great tips for cooking and baking with honey here.
For these cookie recipes though, honey is already accounted for so you should be set! Let's get baking!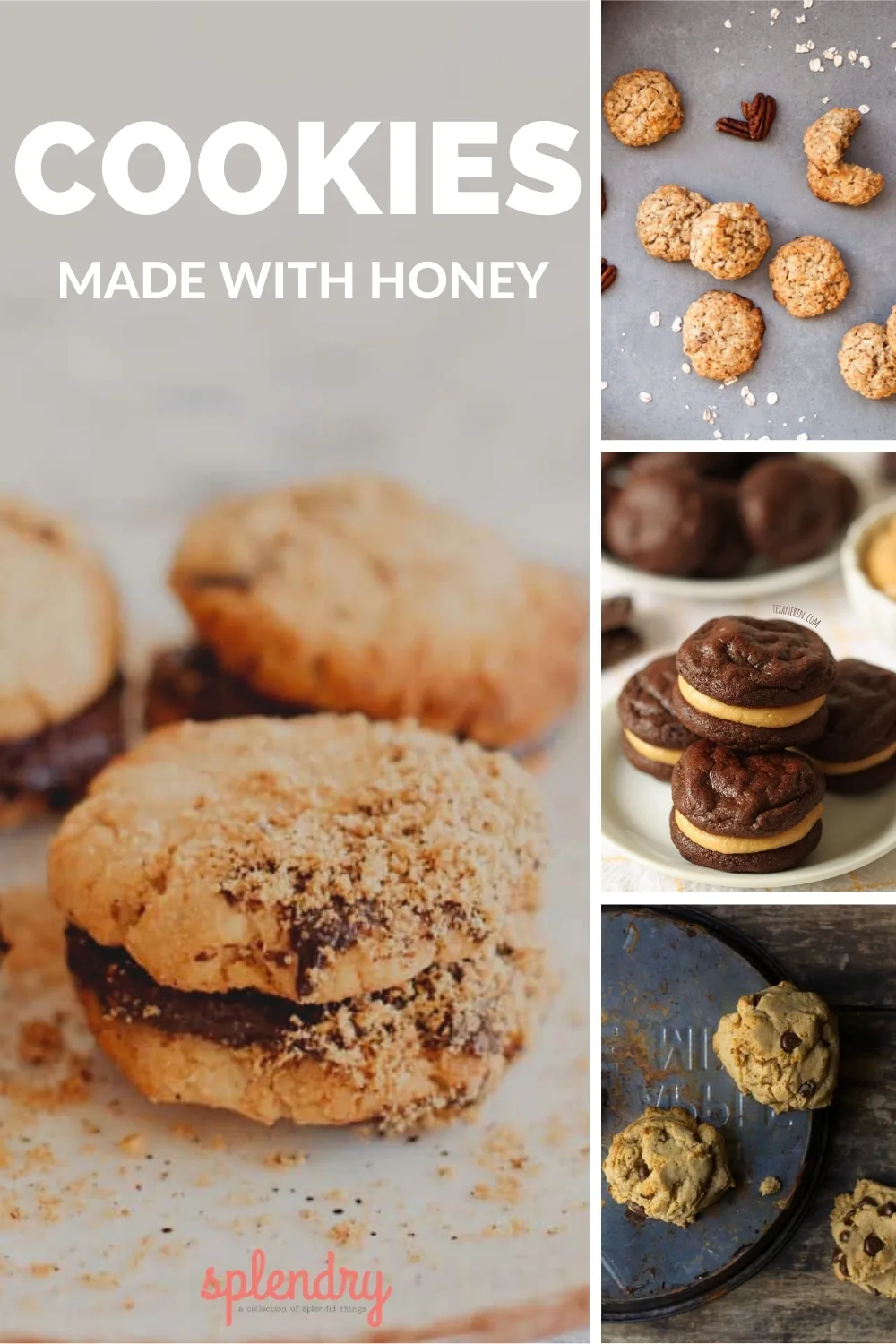 Honey Cookies
What makes cookies even better? Adding a bit of nature's sweetness!

Now the tough question, which to try first? Let us know what you try and love! If you've got your own go-to cookie recipe feel free to share that too!