Throwing a wedding or baby shower soon? How about a couple's shower? Whatever you've got planned, here's a great party food menu to use!
I recently threw a couples shower for an upcoming wedding. While I've done quite a few wedding and baby showers, this was my first couple's shower! We served everything on my grandmother's crystal to keep it nice, but made the food options much more hearty then normal shower food.
Since men were coming we had food that is of more substance and more food choices then we normally would. Here is what we decided on for our couples shower menu.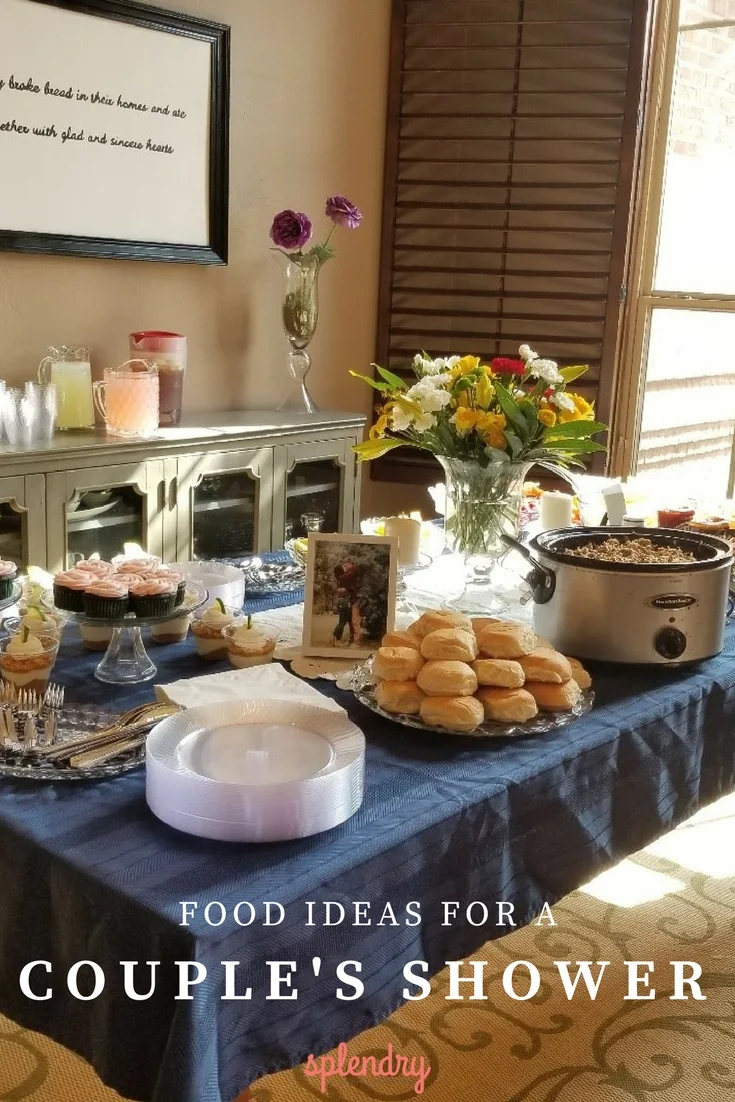 First, I decided to have pulled pork sandwiches. These are easy to make and so yummy. I made the pulled pork ahead of time and then heated it up the day of and kept it warm in the crock pot.
They were at hit at the shower, but any time we make them people love them. I had a tray for the buns and the meat separate so people could make their own sandwiches.
We also had a variety of condiments available like ketchup, BBQ sauce, mustard and pickles.
I also made pigs in a blanket. These are one of my favorites and were all gone by the end!
We also had some different types of chips:
And served a variety of vegetables and fruits with dips:
For desserts we had key lime pie cups and cupcakes. They were delicious!
Finally. we had a drink station of lemonade and sweet tea:
The shower was great and I was really happy with how everything turned out! I hope if you are throwing a couple's shower or any type of celebration you can use these ideas!
What's on your party food menu? Tell us!
Originally published March 28, 2018