Ready for the Valentine's Day countdown? It's hard to believe it's already time to celebrate (though did January seem to last about three months for anyone else?)!
I always loved having a fun countdown to celebrate Christmas as a kid, whether it was a paper ring garland or a traditional advent calendar. Why not move this fun tradition into other holidays like Valentine's Day?
This is the perfect Valentine's Day craft because it works for an adult OR a kid! You can make a fun DIY gift for your Valentine and your kids will also have fun making and decorating their own too.
This Valentine's Day Countdown works like an advent calendar, designed to offer small surprises each day leading up to February 14th. Give yourself two weeks of fun anticipation of the holiday of love!
Here is what you need to make your own Valentine's Day Countdown:
14 empty toilet paper rolls
4 sheets of black construction paper
2 sheets of pink construction paper
2 sheets of red construction paper
14 Foam heart stickers
Box measuring 16"W x 11"D x 2.5"H (I used a 24 soda can box)
Scissors
Sharpie
Glue gun & sticks
Assortment of treats/notes/surprises
How to Make a Valentine's Day Advent Calendar
1. Using your glue gun, start by covering the box with your black construction paper.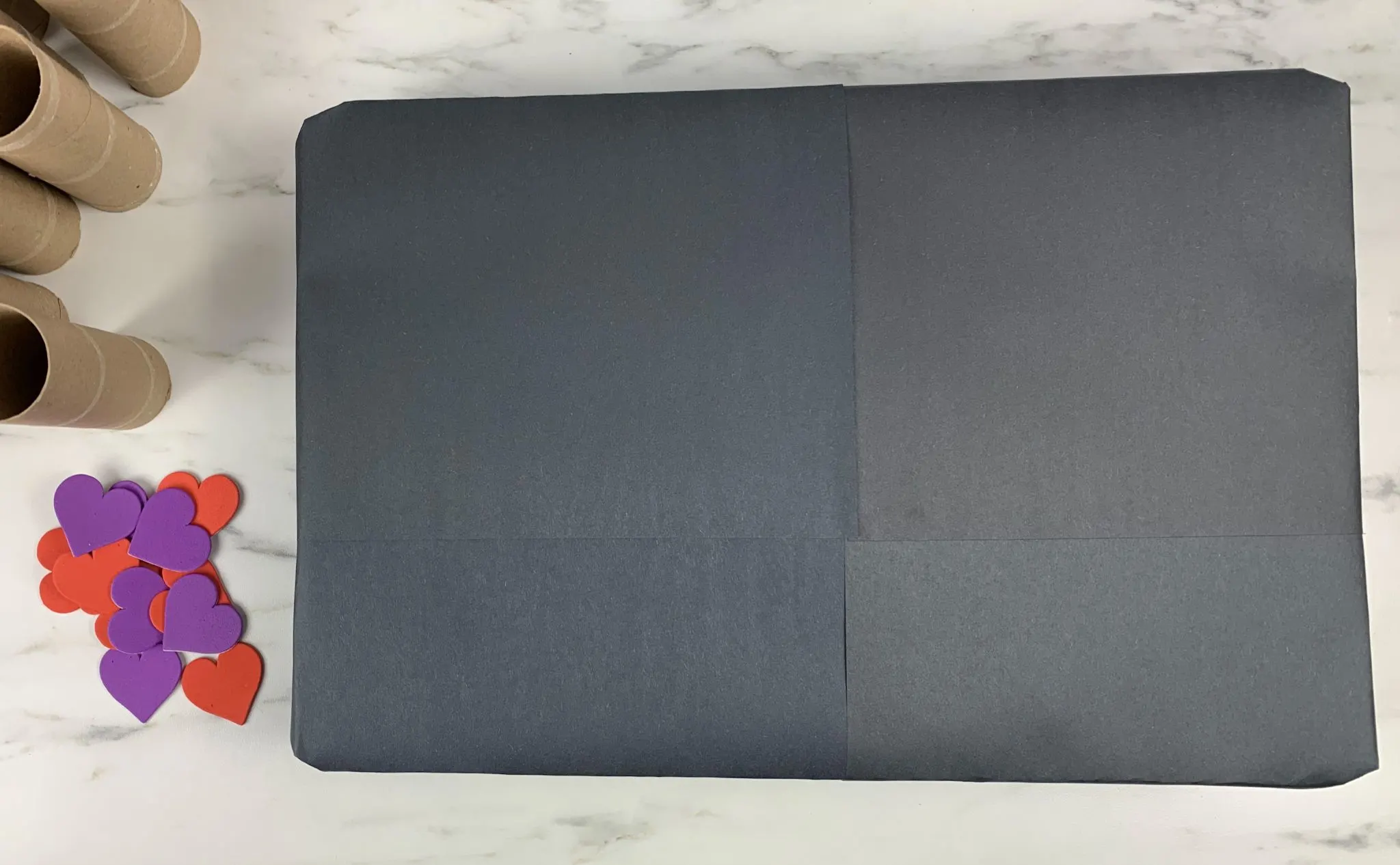 2. Cut your pink and red construction paper to fit over your toilet paper rolls.
3. Glue the pink and red construction paper over your toilet paper rolls (you should have 7 pink and 7 red rolls).
4. Identify your hearts with numbers 1 to 14.
5. Stick the hearts on their designated colored toilet paper rolls (ie. red hearts on pink rolls and purple hearts on red rolls)
6. Fold one end of a roll, fill the tube with a treat/surprise and fold the other end. Continue by filling and closing all rolls.
7. On day 14 add a special note asking the person to be your Valentine. Maybe also invite them to a cute date.
8. Glue all rolls to your box and you're ready to surprise your Valentine with their amazing advent calendar.
Looking for another fun Valentine's Day craft? How about this cute wreath?