I love a good Christmas craft, especially one that literally takes minutes and only cost me $2 to make! (I had a few of the supplies already.) Here's everything you need to make these adorable Snowman Tealight Ornaments!
Supplies
battery-operated tealights*
pipe cleaner
pom poms (I bought a variety pack and used the 1/2″ size)
black permanent marker
glue gun
*These particular tealights were leftover my wedding (about 8 1/2 years ago!). We had painted the tips with sparkly nail polish so that's why my snowmen will have sparkly noses!
Instructions
1. Draw your snowman faces! Using a black marker I drew a mouth and eyes going over it a few times until it was dark enough.
2. Cut your pipe cleaner into 2″ pieces and wrap around the top part of the tealight (where the eyes are).
3. Glue pieces in place and hold down until secure.
4. Place a dot of glue on the edges of the pipe cleaner to secure your pom poms.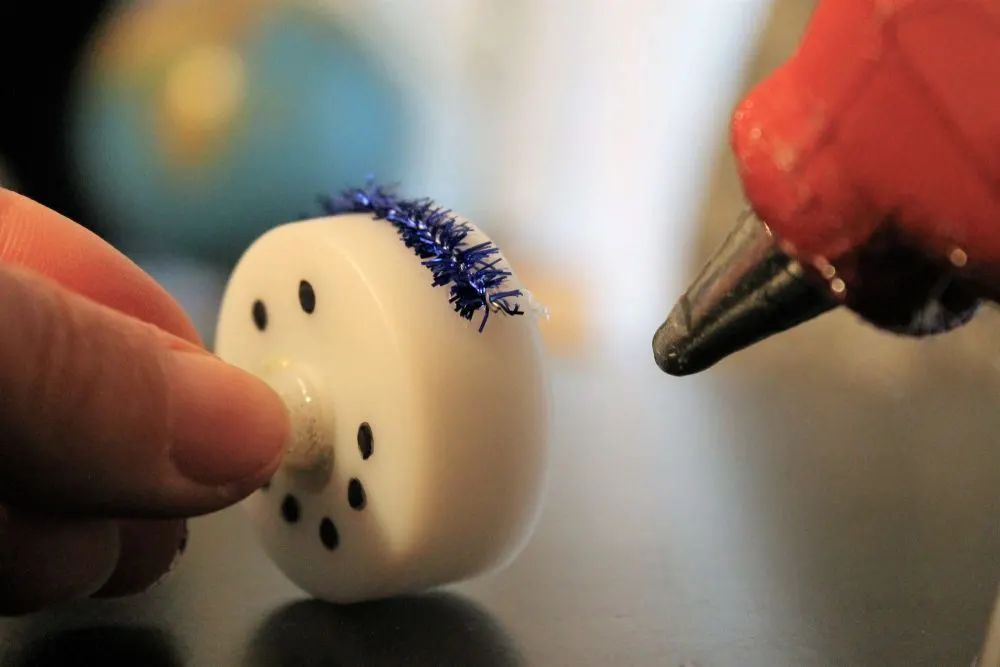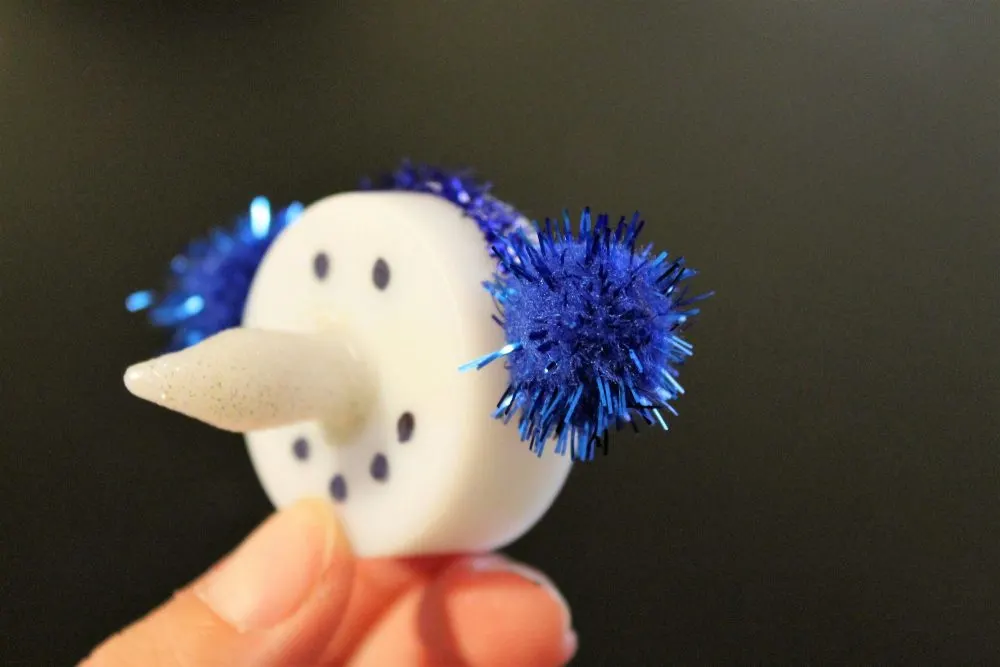 5. Take a piece of ribbon (mine were 7″ long) and make a loop, gluing into place on the back of the ornament.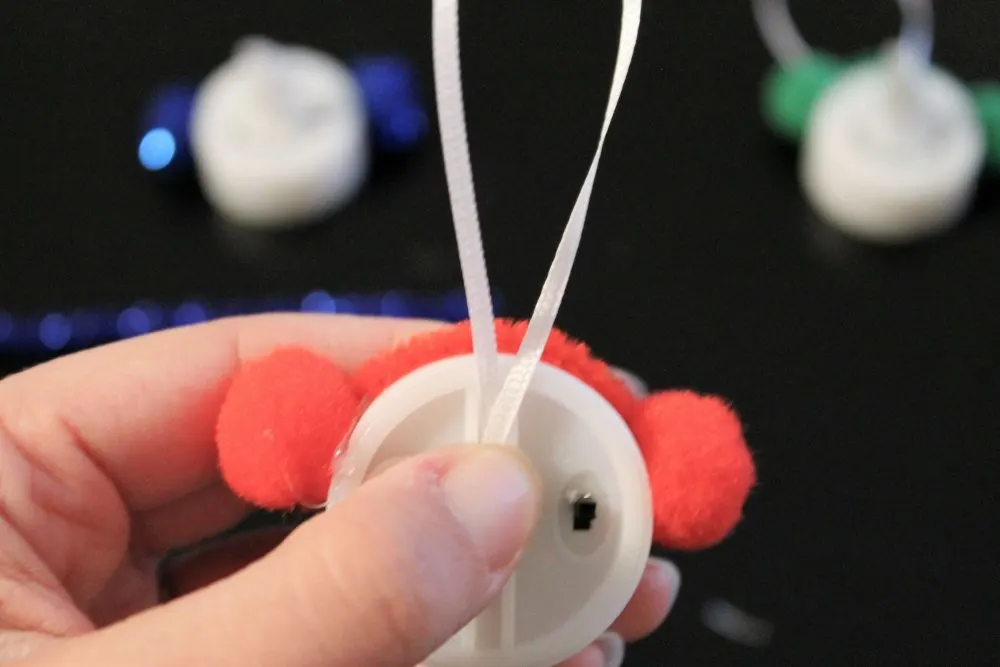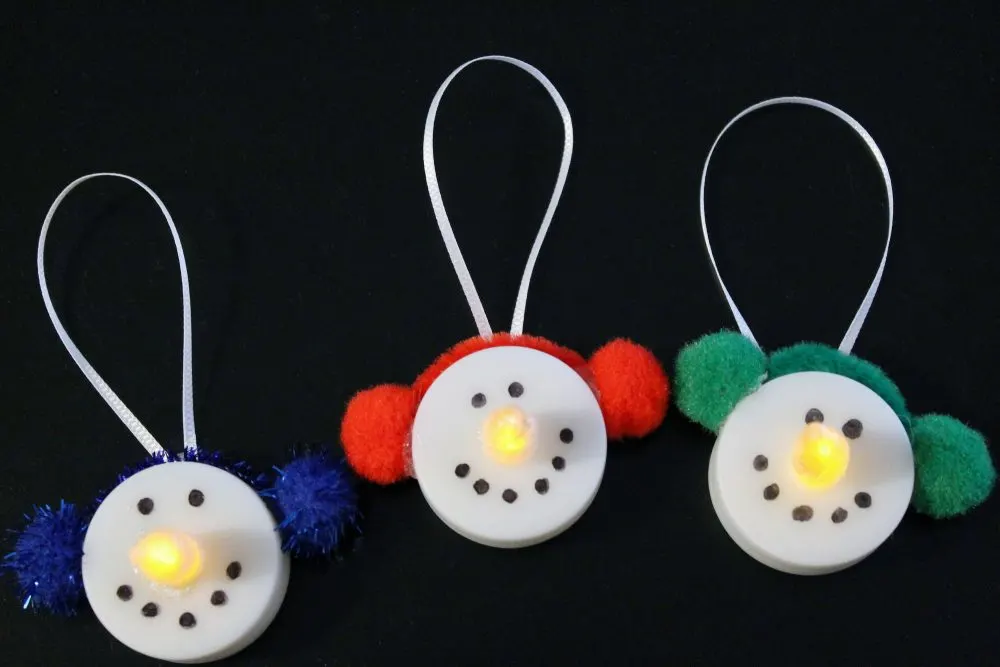 Aren't these adorable? They would be such a fun craft for kids to help with!
Originally published December 22, 2016