I pretty much live in boots from September on and there's nothing more frustrating than messing with your jeans all day trying to get them to stay tucked inside your boots. A few tips on getting your jeans to stay put!
1. Don't attempt a tall skinny boot with a wide-legged jean. Sounds obvious, yes, but don't try it. It will not end well. Opt for skinny or straight jeans to ensure no bunching.
2. Grab some ankle-length or capris. I'm not a fan of capri pants generally (why would you want to shorten your legs?) but I do own a great pair of skinny legged denim capris I've had forever. I only wear them with tall boots because you can't tell the length underneath and they don't bunch up around my ankles! Last year I bought a couple pair of ankle length jeans and they also work great. Just make sure your boots are tall enough to cover.
3. Get some boot straps. If you don't have a skinny leg, but more of a slim boot cut (it's going to be tricky using anything wider than that), grab some sort of boot strap (affiliate link). They're great for getting the look you want!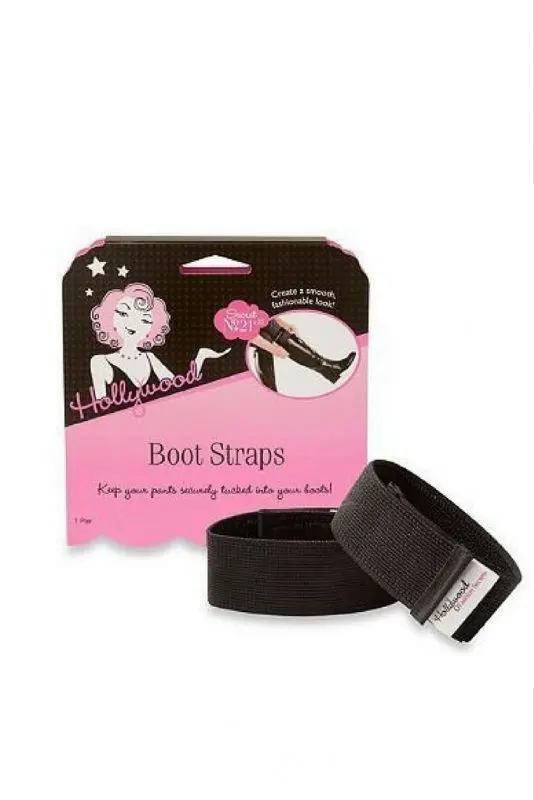 Happy boot season!
Originally posted December 23, 2014